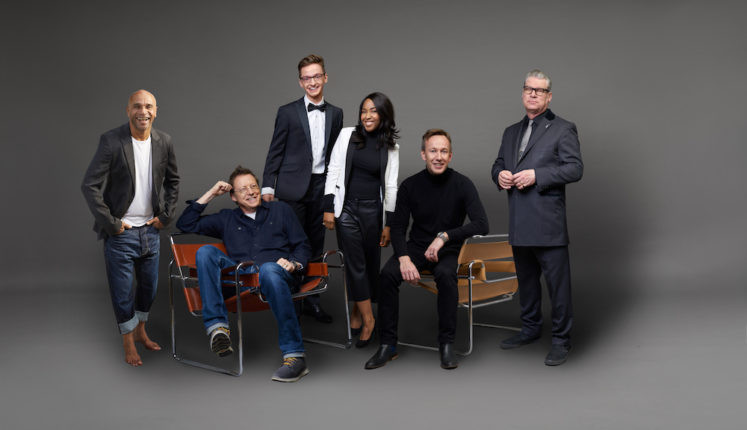 Simon Mayo will be back on daytime radio from 4th March hosting the 10am-1pm show on a new classical music station, Scala Radio.
It will be the first national classical station in nearly 30 years and is set to challenge Classic FM. The new station owners, Bauer say it will bring together "familiar masters along with fresh and exciting new classical pieces" and will be "presented with an informal 'come as you are' attitude," adding that "the new station will surprise and delight listeners with its accessible tone and unique format inspiring musical discovery, along with interesting conversation and features."
Simon recently said he'd reveal which radio station he was joining some time in January, after he left Radio 2. His new mid-morning show on Scala Radio will include celebrity interviews, listener interaction and a new re-imagined 'Classical Confessions' feature.
Other presenters will include Angelica Bell, Mark Kermode, former LBC newsreader Chris Rogers, Charles Nove, Sam Hughes and ex Classic FM presenters Mark Forrest and Jamie Crick. DJs Goldie and William Orbit will also host their own series.
Simon Mayo said, "There are hundreds of radio stations playing rock and pop, and only two classical music stations – until now. We're different because we're going all out to entertain, laugh with the listeners, and have a good time. Some of it will be familiar, some new and exciting but all timeless, beautiful and all absolutely relevant to today".
Launching on the 4th of March 2019, the station will also feature topical shows covering the influence of classical music in a variety of aspects. It will be available on national DAB Digital Radio, online, via smart speakers and via mobile apps.
So the secret is out and I said it might be somewhat startling (wait, what?) Scala Radio is the rather fabulous and sparkly new classical music station for the UK. Launch date is March 4th and my show will be 10am-1pm. @ScalaRadio

— Simon Mayo (@simonmayo) January 21, 2019