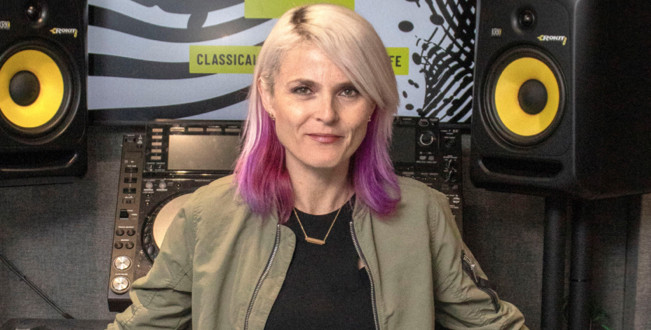 Sister Bliss, one of the founding members of electronica band Faithless, is joining Scala Radio for a new five-part series from 1 September.
The eclectic spirit of Ibiza will be a part of the new series, with Sister Bliss playing classical music alongside flamenco, ambient and house.
As one of the forces behind Faithless, whose hits include 'Insomnia' and 'God is a DJ', Sister Bliss is one of the UK's leading female DJs.
While Faithless have three number 1 albums to their name and have sold over 15 million records, most people probably won't know that Sister Bliss is a classically trained musician.
She attended London's Royal College of Music and plays piano, violin, saxophone, and bass guitar. In addition to playing, she's also written music for film, TV and theatre.
Speaking about her new series on Scala Rasdio, Sister Bliss said: "The show aims to be a window into the music that I find inspiring and beautiful. It's a less explored side of me and I'll be taking the audience on the journey of discovery with me as I also seek out new music to enjoy.
"It's about breaking down the musical barriers. I want to join the musical dots. I want to share classical music for the modern era."
Faithless Presents Sister Bliss on Scala Radio will broadcast on Sundays at 1pm from 1 September, with another chance to listen on Tuesdays at 7pm.
DJ producer, songwriter and composer @faithless' @thesisterbliss can now add presenter to her ever-growing list of accolades as she joins the Scala Radio family with a new 5-part series special 'Faithless Presents Sister Bliss on Scala Radio' starting in September pic.twitter.com/5oba8wkqxJ

— Scala Radio (@ScalaRadio) August 14, 2019