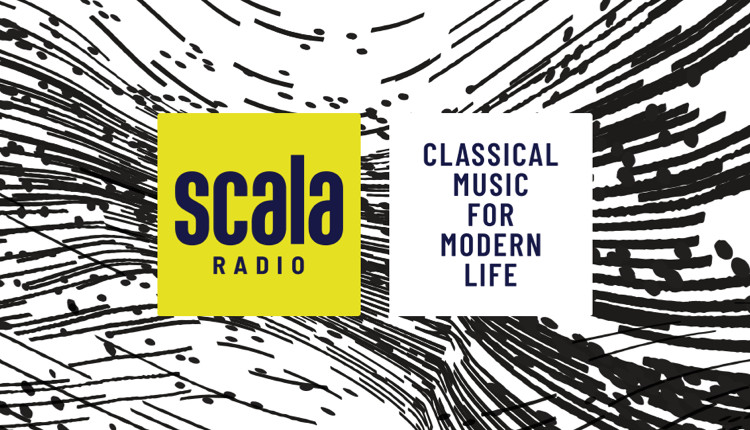 Scala Radio, the new classical music station, launched as planned at 10am on Monday 4th March 2019 on DAB.
After a three-minute history of the world in audio form, Simon Mayo welcomed listeners to the exciting new sound of Scala Radio, and quoted Alan Fluff Freeman by saying "Greetings music lovers".
The first piece of music to be played was Prelude to Act 1 from the opera Carmen by Bizet, followed by Dvorak and a classical rendition of Daft Punk's Get Lucky played by the Vitamin String Quartet.
Simon also paid tribute to Keith Flint's passing by playing 2Cello's Voodoo People.
In the first 15 minutes of the station, and Simon's first show, he had references to his ex-BBC Radio 2 colleague Jo Whiley, and the opening words by Tony Blackburn of his former station, BBC Radio 1.
As well as Simon Mayo, a number of other well-known presenters will feature on the station. These include Anthea Turner, Penny Smith, Angelica Bell, Mark Kermode, Sam Hughes, Mark Forrest, Jamie Crick and Charles Nove with the breakfast show. DJs Goldie and William Orbit will also be a part on the station's line-up.
.@simonmayo's first link – Scala Radio, where just occasionally, and where appropriate, we can turn it up to 11 #ScalaRadio #FirstLink #TurnItUp pic.twitter.com/68QoCpNcfT

— Scala Radio (@ScalaRadio) March 4, 2019
Bringing together familiar masters along with fresh and exciting new classical pieces, Scala Radio will be presented with an informal 'come as you are' attitude.
The station will feature special guests, intriguing mini-series and shows about classical music in popular gaming and mindfulness.
Scala Radio says it will aim to offer classical music for modern life, the station expects a growth in the genre and an ever growing cross-over of the genre into the mainstream – the new station will break the mould of classical music radio in the UK.
AND WE ARE LIVE! #ScalaRadio #BreakingTheMould pic.twitter.com/Gvz8ZcnaNZ

— Scala Radio (@ScalaRadio) March 4, 2019
You can hear the full opening sequence from our sister website, RadioToday below: