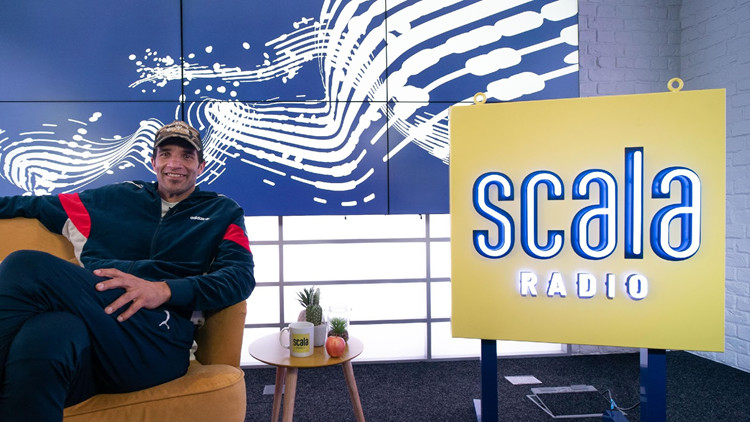 David James is to host a special one-off programme on Scala Radio – 'Football Scores with David James' from 6-8pm on Sunday 6 June, to mark the to mark the UEFA European Championship.
As a very successful sportsman David earned 53 caps playing as goalkeeper for England between 1997-2010. Although many people know of David's illustrious career achievements, it's a lesser known fact that he is an enthusiastic fan of classical music.
David will bring together two of his passions; football and classical music, sharing stories and songs connected to 'the beautiful game'. From fan chants on the terraces to World Cup opening ceremonies, classical music and football have a surprisingly entwined relationship, which David explores in this special programme ahead of the Euros.
He will be playing some of the most recognisable classical compositions, as he shares how and when his love of classical music began; recalling that some of his earliest memories were connected to his grandmother playing piano at church. He also reveals how learning to play the cello as a young boy influenced his musical tastes and he reveals why a solitary moment in the England team dressing room has such a powerful connection to Beethoven's 9th Symphony.
Speaking about the programme, David said: "It is great to be joining Scala Radio to present this show ahead of the Euro's.
"It may come as a surprise to people that Classical music has always held a special place in my life, so I am looking forward to sharing my passion with the listeners, taking them through my chosen playlist and chatting about the memories each song holds for me."