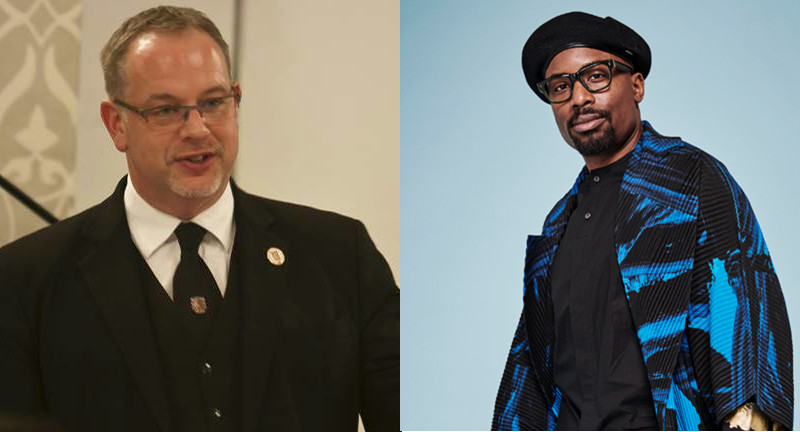 Artist and Scala Radio presenter Alexis Ffrench has created an original composition for Covid-19 recoveree Matt Gibbs after being inspired by his story.
Last year, Simon Mayo received a call on Scala Radio where 52-year old Matt from Farnborough, shared his incredible road to recovery following contracting COVID-19.
"I was one of the very early people to fall ill with COVID," Matt told Simon, "Within 3 hours of arriving at hospital, I was in a coma in intensive care, where I was ventilated for 15 days. I was woken from my very deep coma by a piece of classical music," he added.
Now today as we mark the one year since the first COVID-19 lockdown, chart-topping composer and fellow Scala Radio presenter Alexis Ffrench has been inspired to create his own original piece just for Matt.
Surprising him on Mark Forrest's show today, the producer and pianist debuted the composition that was written just for Matt and his story, which he's called, 'Forever Grateful'.
Speaking to Matt, Alexis said: "Your words and the sentiment in the call touched me so deeply that I could feel that sort of debt of gratitude as well just coming through so palpably.
"I just felt compelled to write a piece of music inspired by your own personal story. I know that you would want to dedicate your own recovery to the NHS staff who helped you to pull through and I wanted to write a piece of music in response to that."
Visibly moved by the gesture, Matt explained that it was Grieg's 'March of the Dwarfs' that was being played when he came round from his coma and he wanted to dedicate the song specifically for all nursing staff, but those more specifically in Frimley Park Hospital and all those left at home having to wait for their loved ones to come back around.
Matt shared with Mark the details of his Covid-battle, which came early on in the pandemic: "I understand now I was patient zero for them really. I was the first person that they had to be in intensive care that was this ill. It was early steps for them, it was very early days. It was the very beginning of the whole pandemic really".
"It was quite harrowing, obviously more harrowing for people that were awake, but it puts you through a lot being in intensive care, which it takes a while to get over. Without the work of the NHS and Frimley Park Hospital in particular, I wouldn't be here. There's no doubt about that. The doctor said 'If you hadn't have gone to hospital on the Friday, you wouldn't have made it through to the Monday.' So it was that bad."
You can watch the video of their interaction on the show today here, and listen to the composition in full on Scala Radio.