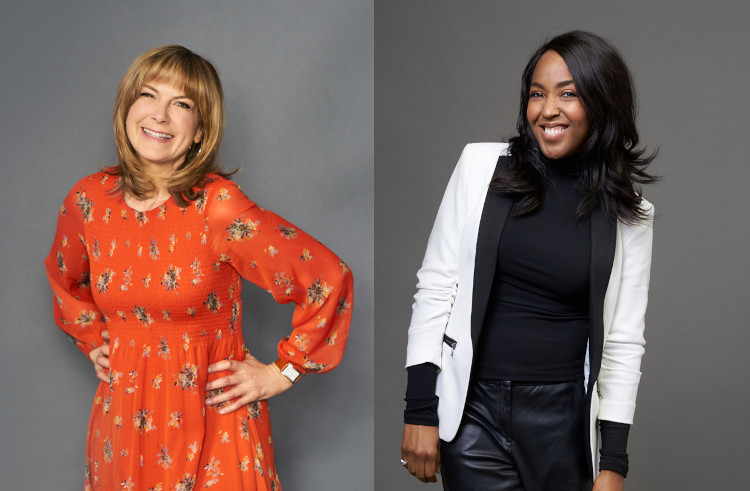 Following the recent news that Simon Mayo is stepping down from weekdays to host Greatest Hits Radio's drivetime show, Scala Radio has unveiled its spring schedule.
Broadcaster and former GMTV anchor, Penny Smith is to host the Scala Radio drivetime show, 4-7pm from the 1 March.
Speaking about her new show, Penny Smith said: "With Spring on the way, evenings getting longer and Scala Radio's second birthday on 4th March, there is no better time to join the 4-7pm slot.
"Scala Radio is a classical music station like no other, so I am currently poring over the music to select my first piece and can't wait to hear our listeners choose the 'Showstoppers', which close my show every evening."
Mark Forrest is moving from afternoons to present mid-mornings and Angellica Bell is to launch a new magazine style weekend show, Saturdays and Sundays 10am-1pm.
Angellica is familiar to viewers of The One Show and The Martin Lewis Money Show. Her new weekend shows will bring top guests to air with Alan Carr and Beverley Knight already lined up.
The shows will also feature much-loved segment, 'Music Teacher of the Week'. The Celebrity MasterChef winner will also be sharing some of her favourite recipes in a weekly baking slot.
Angellica says: "I can't wait to get going on my brand-new Scala Radio Saturday and Sunday shows.  There's going to be the usual mix of classical hits and modern popular tracks, given a classical twist too, which is why I love the selection of music played on the shows.
"I'll also be offering listeners culinary inspirations with recipe suggestions, celebrating music teachers from across the UK, who have done an incredible job over the last few months, and as usual, showcasing the 'Album of the Weekend'.
"There'll be special celebrity- friend guests to join in the fun, so listen out for Alan Carr, Martin Lewis and Gabrielle in the first couple of weeks!"
Simon Mayo will launch a new Saturday afternoon show from April – Simon Mayo's Essential Albums showcasing classical albums, from landmark recordings to innovative new releases.
Jack Pepper, who became one of the UK's youngest radio presenters when he joined Scala Radio two years ago at just 19 years old, will continue in his 3pm slot throughout March before moving to a new showtime of 6pm. Hannah Cox moves to Saturday Breakfast at 7am, and Anne Frankenstein joins the Scala team for Sunday afternoons 1-3pm.
In addition to the new schedule changes a new Sunday specialist series, Charlie Higson and Friends will see The Fast Show's Charlie Higson return to the station along with some famous pals, including Paul Whitehouse, Bob Mortimer and Arabella Weir.
The full Scala Radio Spring schedule from April 5th is:
Weekdays
0500 – In The Park
0700 – Charles Nove
1000 – Mark Forrest
1300 – Sam Hughes
1600 – Penny Smith
1900 – Hannah Cox (Darren Redick on Fri)
2200 – The Space
Saturday
0500 – In The Park
0700 – Hannah Cox
1000 – Angellica Bell
1300 – Mark Kermode
1500 – Simon Mayo
1700 – The Console
1800 – Jack Pepper
2000 – Saturday Night Scala w Darren Redick
2300 – The Space
Sunday
0500 – In The Park
0700 – Jamie Crick
1000 – Angellica Bell
1300 – Anne Frankenstein
1500 – Alexis Ffrench
1700 – Scala Jukebox
1800 – Specials – She Scores on Scala Radio [March], Charlie Higson and Friends [April]
2000 – Sunday Night Scala w Darren Redick
2200 – The Console [repeat]
2300 – The Space