Nicole Appleton and Angellica Bell to host shows on Magic Radio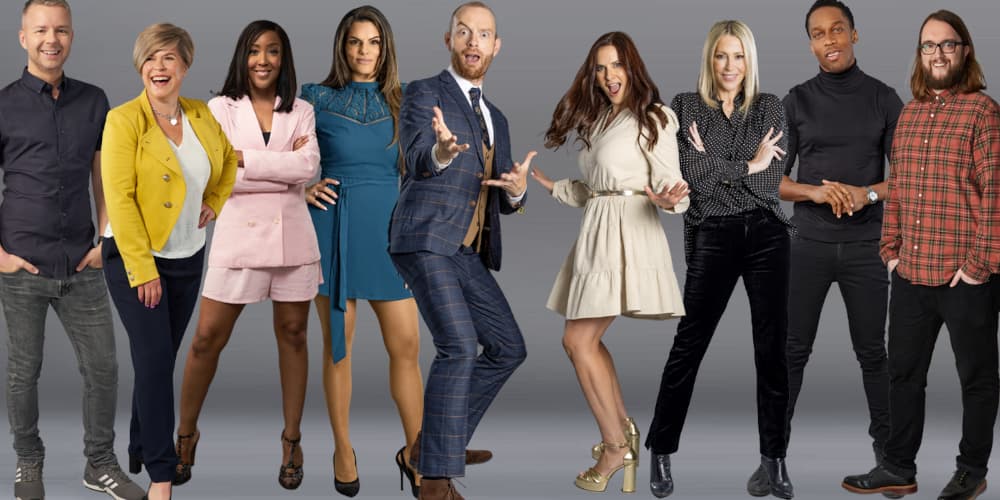 International pop star Nicole Appleton is joining Magic Radio to host new weekend shows.
Best known as a member of the pop group All Saints who enjoyed huge success with two multi-platinum albums as well as record sales exceeding 12 million worldwide, Nicole made her radio presenting debut on the station last year when she hosted a series of specials shows on female artists.
Nicole, whose new shows will run 4pm to 7pm Saturdays and Sundays from 14 October, says: "I am thrilled to be spending even more time with my Magic family on a Saturday and Sunday as it gives me not one but two chances every weekend to play even more of the songs you – and I – love. As an avid Magic listener for many years, I couldn't be more excited about this new adventure!"
TV and Radio presenter Angellica Bell joins the station for her own brand-new Saturday morning breakfast show from 7am-10am.
Angellica said: "I've listened to Magic for as long as I can remember, and it's always been my go-to station whether it be playing in the house or even listening in the back of a cab on the way home after a night out! I am beyond excited to be joining the team and relaunch the weekends with more feel-good music and tracks that ignite great memories. I can't wait!"
Meanwhile, Tom Price and Kat Shoob have landed the 4-7pm drivetime slot on the station. The pair will team up for The 4 till 7 Show with Tom and Kat, launching Monday 9 October.
The current host of Saturday Breakfast, Tom Price has been at Magic Radio since 2016. He's famous for his standup comedy and TV career appearing in shows such as Doctor Who spin-off series, Torchwood and his podcast My Mate Bought a Toaster.
Kat, an accomplished broadcaster, has worked on stations including Capital and Heart and joined Magic Radio to host weekend evenings in 2020, later moving to weekend afternoons.
"We are super excited to help people over the working day's finishing line. We'll be in the winner's enclosure welcoming everyone in and handing out cups of tea, large cakes, dinner and more of the songs you love," said Tom and Kat.
Also new to the weekday line-up are Neev Spencer between 1 and 4pm and Lemar who will kick start Friday nights.
Regular contributor on ITV's Good Morning Britain, Neev is an award-winning presenter who before joining Magic, was at KISS.
Platinum selling star and actor Lemar will be joining the main station for a seven-week run hosting Friday evenings from 7pm alongside his weekend breakfast shows on Magic Radio's sister station Magic Soul.
Speaking about the new look schedule, Rachel Mallender, Content Director for Magic Radio said: "This is an exciting new chapter for Magic. We love being the soundtrack to our listeners' day, whether they're waking up with Ronan & Harriet or now getting home with Tom and Kat. With Nicole, Angellica and Lemar joining the line-up, there's even more reasons to listen across the week."
Elsewhere on Magic, Dan Morrissey will present 7 to 10pm Monday to Thursday. Alex Baker will host Magic Monday to Friday 10 to 1am. At weekends, Jen Thomas will host from 10pm – 1am on Saturday and Sundays, with Emma B taking over from 1-4pm. Simon Phillips continues with his daily morning show on Magic Soul and Lynn Parsons moves to 7 – 10pm on Mellow Magic, Monday to Friday.