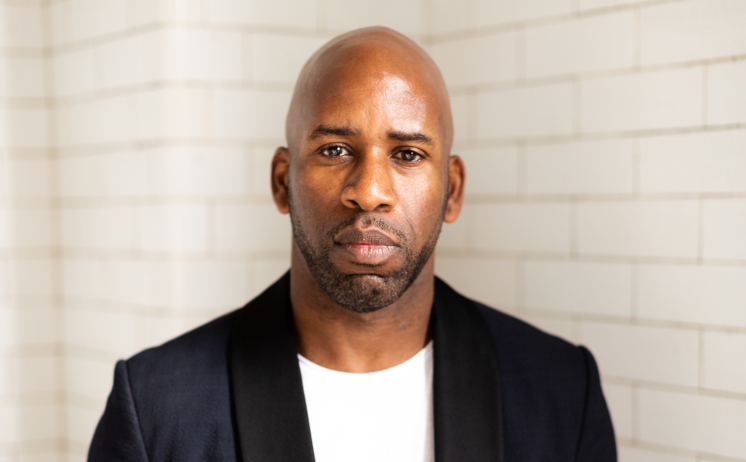 DJ Spoony Credit:Reuben Bastienne Lewis
UK garage pioneer, DJ Spoony is joining Scala Radio for a new show, Spoony's Classical Garage.
The four-part series which begins on 9 June, will explore his passions for classical music in sport, film and TV as he plays an eclectic range of artists including Beethoven, Wookie, Vivaldi and Twister.
The show will also showcase exclusive cuts from the DJs upcoming Garage Classical studio album, which is due for release this September.
Garage Classical is a live show which combines garage music with a 36 piece orchestra playing classical renditions of popular garage tracks. It has sold-out two live shows at London's Barbican and Eventim Apollo, with a third due at the Royal Albert Hall later this year.
Widely regarded as one of the founding fathers of UK Garage, DJ Spoony has been professionally DJing worldwide for over 20 years, both solo and as part of the Dreem Teem, who performed with double MOBO Award winner Kele Le Roc.
DJ Spoony commented: "The success of last year's live performances highlights how classical music is now on the radar of the mainstream. Live orchestral renditions of garage, rock, pop and even metal music are getting the genre in front of a younger, more diverse crowd who are inspired to stop, listen and think about classical music in a new way.
"After so many years behind the deck playing Garage classics I'm excited to bring Classical Garage to a whole new audience on Scala Radio."
Spoony's Classical Garage will air Sundays 1pm – 3pm, from 9 June to 30 June with a 7pm repeat on Tuesday evenings.