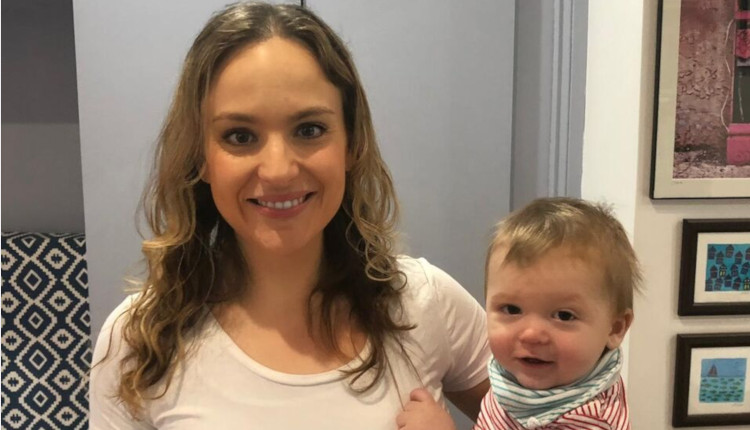 Kat Cowan with son Cooper
BBC Radio Sheffield will join forces with BBC Radio 4's Woman's Hour next week for a special series of programmes looking at how women are feeding their babies and how it makes them feel.
The idea came from BBC Radio Sheffield's weekend breakfast presenter Kat Cowan who has recently returned to work from maternity leave, after giving birth to her son Cooper in March last year.
Kat will be a guest on Woman's Hour on Monday January 28th when she will talk openly about her own experiences trying to breastfeed her baby.
She says, "It was by far and away the hardest part of being a new mum and a world away from the images I'd had of feeding my baby when I was pregnant. I have never doubted myself so much and never felt as guilty as I did when it became obvious I couldn't produce enough milk for my son. What made it worse is that I felt very isolated."
On Tuesday January 29th, new data from a poll jointly commissioned by BBC Radio Sheffield and Woman's Hour will reveal women's views about feeding and also investigate the factors affecting how women fed their babies, including public pressure and their mental health.
On Wednesday there will be a phone-in broadcast on both Radio Sheffield and Woman's Hour from 10am. This will be jointly presented by Jane Garvey from Woman's Hour and BBC Radio Sheffield's Paulette Edwards.
Kat Cowan said: "What's become clear from the chats I've had with other mums is that feeding your baby in those early weeks is rarely straight forward and can be incredibly draining both physically and mentally. At the same time many mums say it is the best part of becoming a mother. I hope that any women in the thick of struggling to feed their babies listen to us and realise they're not alone. I also hope that those responsible for supporting new mums look at our data and ask if there's anything more they could do to help women feel better about how they feed their babies – be it by breast, bottle or both."