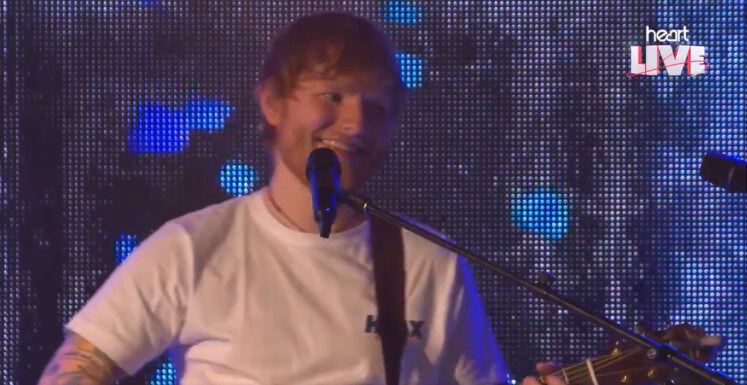 Last night during an exclusive Heart Live with Ed Sheeran gig, which saw him play to only 400 lucky Heart listeners, one of them got the shock of her life when her boyfriend got down on one knee to pop the question.
Ed stopped during his live performance of Perfect and asked the audience to be quiet because a man wanted to ask a question.
Matthew Reed, 34, a care worker from Bedford then asked his girlfriend Rebecca of four years to be his wife. After quickly saying yes, Matthew rose to huge applause and Ed performed the rest of the song.
The moment @edsheeran stops his #HeartLive show to watch one of our ticket winners propose to his girlfriend!! ❤️💍👰 pic.twitter.com/b5b05R91dI

— Heart (@thisisheart) November 20, 2018
Heart's Sian Welby conducted an exclusive interview with Ed, asking if he was married because he'd been spotted wearing a wedding ring?
Ed replied that he didn't like speaking about it too much because there's now another person in his life. He said, "If she wants to talk about it she can talk about it, but I kind of respect her privacy".
Sian also asked him about Stormzy's new music and Glastonbury set. Ed said, "It's a massive moment for UK grime music and a massive moment for young UK music as well and I think it's so good that they're building up a new headliner. I think it's good, and Stormzy's got a new album coming and he's going to fill that hour and a half, trust me".
Sian wondered if Ed would go to support him? "I actually looked at the date", he said, "I'm in Austria. I was about to email him being like 'I'm a free man if you need me' and then I was like 'aww I'm in Austria!' I would have done if I wasn't in Austria though".