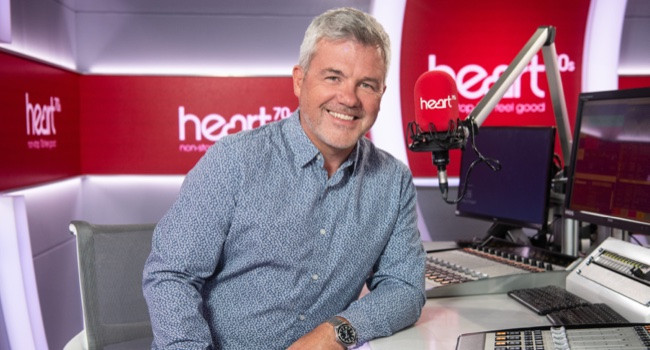 Heart 70s is launching on DAB across the UK tomorrow (Friday 30 August) playing feel good anthems for 70s music lovers, including Elton John, Queen, ABBA, CHIC and Stevie Wonder.
Former Smooth presenter, Carlos will present the breakfast show each weekday 6am – 10am. He's previously worked on many radio stations around the country and has been with Smooth for the last 12 years.
The news of Heart 70s comes after Heart 90s was announced yesterday, and launched this morning to join Heart 80s, Heart Dance and Heart Extra. Three more new stations are expected to be launched by Global Radio in the coming days.
James Rea, Managing Editor of Heart says: "We're incredibly excited to reveal yet another addition to the Heart brand – Heart 70s – launching tomorrow! The playlist is pure 70s feel good and with all these new stations joining the Heart family, our listeners are in for a treat this weekend!"
Need more Elton John, Queen, ABBA, CHIC and Stevie Wonder in your life? Then @Heart70s is the one for you, packed with the ultimate feel good hits from the 70s!

Join @CarlosRadioGuy tomorrow morning from 6am for your non-stop 70s feel good ?? https://t.co/urFZ62IM7Q pic.twitter.com/YE43IvX54m

— Heart (@thisisheart) August 29, 2019