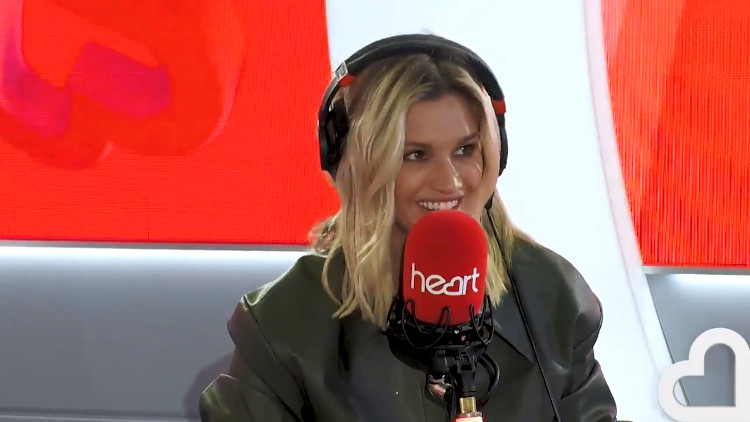 Ashley Roberts revealed during this morning's Heart Breakfast with Jamie Theakston and Amanda Holden that she's flying to LA to film a music video to the new Pussycat Dolls single React.
A bit of the new single was recently debuted during the band's comeback performance on The X Factor. There were reports yesterday that a recording, believed to be an early version of the track, was leaked online.
While talking on-air to Jamie and Amanda on air this morning, Ashley said that she had some exciting Pussycat Doll news, a little world exclusive.
Jamie joked: "Straight from the kitten's mouth!"
"Yeah that works," Ashley replied, adding: "So I'm off to LA. I'm off to LA right now after radio.
"I've gotta go shoot a music video for our single React which is very exciting. At the end of The X Factor performance we kind of gave a little tease of the single – the fans, everybody got really excited about it so we've decided to release it.
"The video is going to have a little splash of water like we had in The X Factor, that's all I can give you about that. But I'm gonna have little behind the scenes exclusives to share with the Heart family, make sure to check the socials. It's very exciting stuff."
It's a #PussyCatDolls world exclusive straight from the kittens mouth! Our showbiz queen @ImAshleyRoberts and the @pussycatdolls are off to LA today to shoot a music video for their new single 'React'!?‍♀️?❤️

?Listen Live: https://t.co/eMuzMyRTFo – @JamieTheakston @AmandaHolden pic.twitter.com/KcqCc7DGij

— Heart (@thisisheart) January 14, 2020