Big stars to be part of Christmas Day special on Hits Radio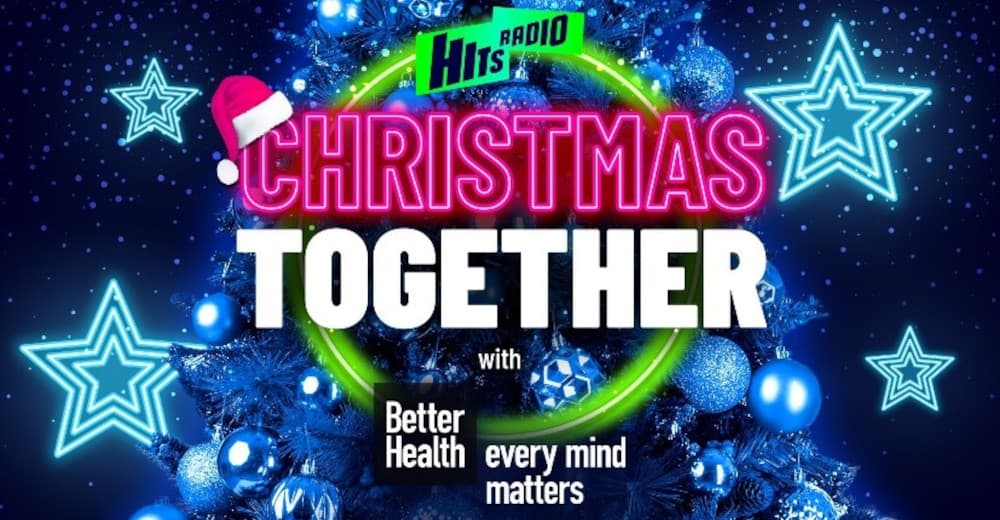 Big star names are joining Hits Radio for a special show to help support anyone who may be feeling lonely or isolated this Christmas time.
Airing on Christmas Day, 1-4pm, Christmas Together will provide companionship and entertainment for those who are alone. The special festive show is being supported by the government's mental health initiative, Better Health-Every Mind Matters.
Stars including Tom Grennan, George Ezra, Fleur East, Jason Manford and Mo Gilligan will join the show, taking part in an interactive quiz – which anyone listening can play along with online. There will also be an exclusive cover of a Christmas classic from Ella Henderson and several more special surprises!
The programme will include tips and resources to help listeners lift someone out of loneliness, by encouraging small acts of kindness. Listeners can also generate a Mind Plan, where they can get a personalised, mental health action plan with practical tips to deal with loneliness, anxiety and stress, boost their mood and sleep better.
Paul Gerrard, Hits Radio Programme Director said: "Even before the recent pandemic, radio has long been a source of comfort and companionship for so many people across the UK suffering from loneliness. And that feeling can be heightened on a day like Christmas Day when the focus is very much on spending time with family and friends.
"Christmas Together is our way of offering that companionship and comfort and we'd love as many people as possible to listen in take part in the quiz, get in touch with Steve, use the advice and help from Every Mind Matters online resources and hopefully feel that there are people out there who understand and want to listen."
Minister for Mental Health, Maria Caulfield said: "The festive period for many of us is a time to rest and reconnect with loved ones, but that doesn't mean it won't be a lonely time for some too.
"It's fantastic to see such big names stepping up for the Christmas Together show, bringing some much-needed festive cheer to people who might need a boost.
"This Christmas and New Year's, be kinder to your mind and if you're struggling with your mental health, visit the Better Health-Every Mind Matters website for free expert advice and support."
Minister for Loneliness, Stuart Andrew said: "During the festive period it is important to remember that loneliness can affect anyone, regardless of age or background.
"The Christmas Together show is an excellent way to bring the country together and to offer dedicated support to those who may feel particularly isolated.
"Better Health-Every Mind Matters also offers a range of practical tools to help combat loneliness, and I would urge anyone struggling to make the most of this excellent resource and to remember that you are not alone, and that help is available."
You can find out more at the Christmas Together website.