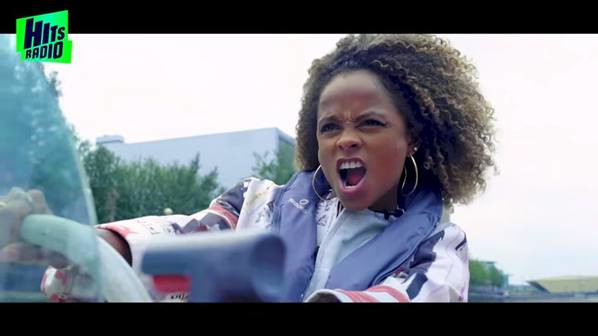 The new Hits Radio Breakfast Show launched today with Fleur East, Greg and James and a cleverly executed stunt.
TV and radio star, Fleur was filmed arriving late for the show at the Manchester based radio studio from Salford Quays, after jumping on a speedboat to get there.
Her new husband Marcel was there to support her on her first show, as he joined the gang in the studio to say hello the team. There were lots of good luck messages from the likes of George Ezra, Camila Cabello, David Guetta, Zara Larsson and more.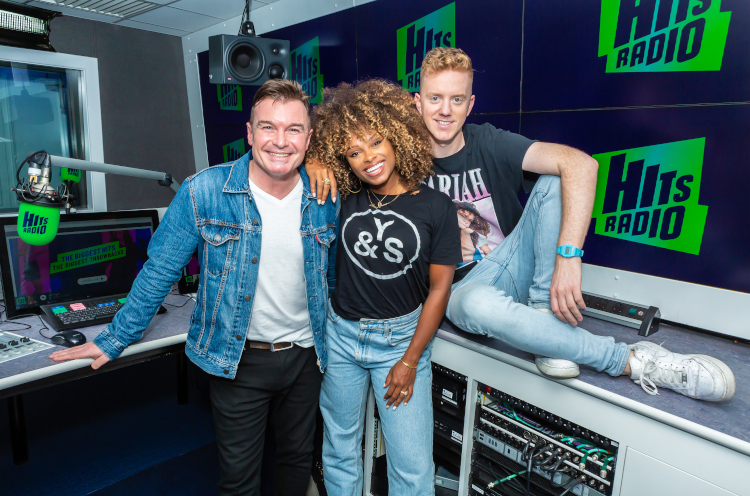 Fleur's fellow I'm a Celeb jungle mate Harry Redknapp called into the studio to send his best wishes to her and the guys. He talked about Fleur's recent wedding in Morocco which he attended, calling out her dad's wedding speech!
He said: "It was special, it really was an amazing wedding. Fleur's dad, his speech… well I've heard better speeches. Tell Keshia (Fleur's sister) when she gets married try to give dad the elbow or cut him down from an hour to 5 minutes. He had all his sheets of paper and he kept going 'hang on, you'll like this one' and then tell another corny joke and everyone would just sit there looking at him. Other than that the wedding was amazing."
Wishing the team luck, Harry added: "I wish you every success on your new venture, it's going to be fantastic. I'll be tuned in every day listening to you. Sandra will be up at 6am she gets up before me, and I'll join you at 7am. You've got great personalities, just be yourselves. Fleur I've never met anyone with a better, bigger personality than you, so people are going to love this show."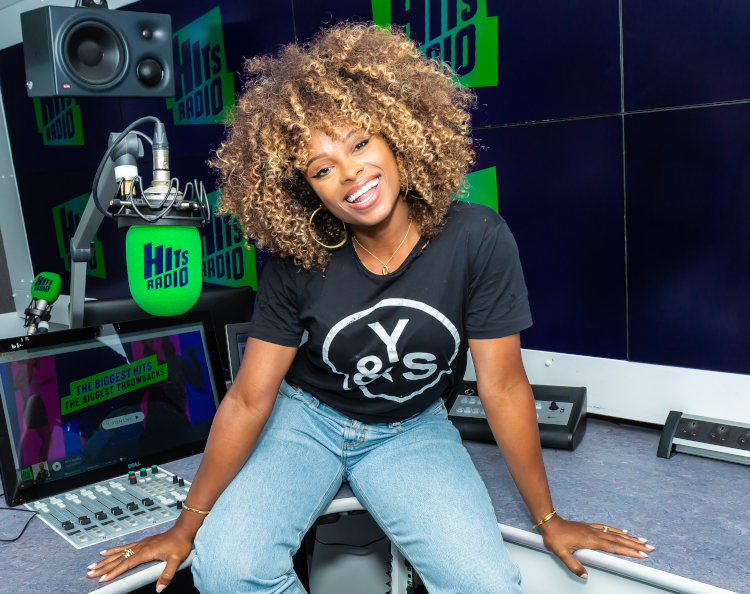 Jason Derulo Facetimed from Turkey, and he revealed that he has his sheets changed every other day. He said: "You know what sheet wise I don't go to the store and buy my own sheets, but I describe what I want the feel to be like. It's a different kind of vibe every week, I change my sheets every day or two, only cause I'm kind of used to the hotel lifestyle."
Jason added that fans can have the chance to Airbnb his house, saying: "I was only home for 57 days one year – I'm on the road a lot more than I'm at home. Not my main house, I have other places that aren't 'home home', I Airbnb those out. I do a lot of real estate so I have a bunch of properties."
Thank god @JasonDerulo has an excellent sense of humour ???#Nandos #WakeTheFunUp ??https://t.co/hQF3tefuDF pic.twitter.com/z8SJIkZrJz

— Hits Radio (@hitsradiouk) July 12, 2019
It's unusual to launch a new weekday show on a Friday, but at least you now know what to expect on Monday! Hits Radio Breakfast with Fleur East, Greg and James can be heard every weekday from 6am