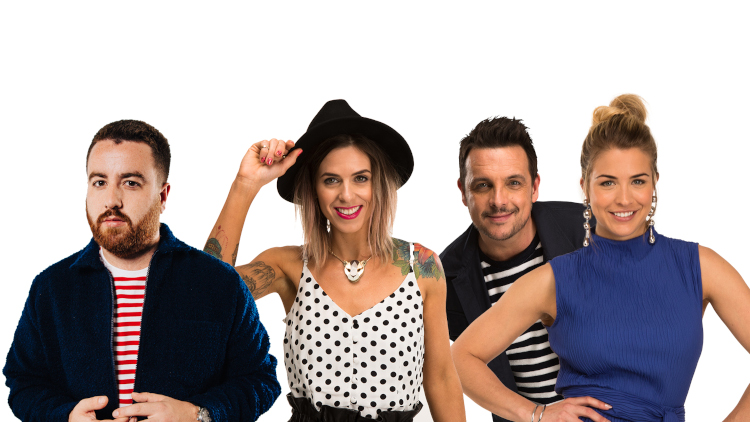 Schedule changes at Hits Radio will see Gemma Atikinson reuniting with her former Breakfast co-host Mike Toolan for a new show.
Gemma and Mike co-hosted Manchester's Key 103 Breakfast Show from February 2017 until the station flipped to Hits Radio in June 2018.
Mike moves from mid-mornings to reunite with his former Breakfast co-host Gemma as they team up to host the Drivetime show across the Hits Radio network from 4-7pm in the changes which come into effect from 24 January.
Other changes include former KISS Breakfast host Tom Green moving to mid-mornings 10am to 1pm, followed by Hattie Pearson who will host afternoons from 1pm to 4pm including the world-famous Cash Register.
Tom Green says: "It has been a pleasure waking you up on Saturdays and Sundays, and now I cannot wait to make the workday a little bit more fun. I am beyond excited to grab this opportunity with both hands and make the show my own."
Hattie Pearson said: "I am quite simply over the moon to be taking over the afternoon slot across the Hits Radio Network. It's amazing to be at the helm of the Cash Register which is such a life changing competition! Being the person who makes that phone call is so humbling and shows that radio really can make a difference. We'll have belting tunes to get people through their workday and lots of fun along the way!"
Fleur East along with James Barr and Matt Haslam will continue to host the Hits Radio Breakfast Show.
Speaking about the new schedule, Hits Radio Content Director Paul Gerrard said: "It's brilliant to see both Tom and Hattie, who really shaped their careers at Bauer, move up to secure these exciting new presenting slots. Both are brilliantly entertaining and are the perfect companions to entertain our UK wide audiences.
"I'm equally delighted that Mike Toolan will be teaming up with Gemma Atkinson 4-7pm. They are genuine mates with amazing stories, genuine opinions and will be a great escapism on the way home from work. Plus, they'll have an incredible playlist of hits and throwbacks."