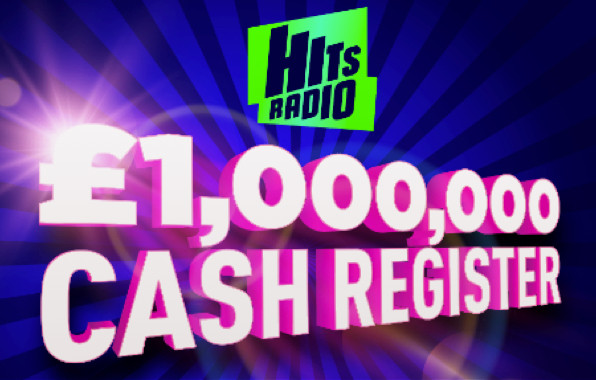 If you'd like a chance to win a life-changing amount of money, the Hits Radio Network is launching the £1 Million Pound Cash Register later this month, offering listeners the chance to win a share of £1 Million Pounds.
The contest will run Monday to Friday across the Hits Radio Network in England, with a new cash amount revealed each day on the breakfast show.
If you want to take part, you'll be able to text in each day to be included in that day's cash register. One lucky person will be called on air each day and must say the exact amount on offer in order to win.
Sounds easy? Well it is, but only if you pay attention and know what the exact amount is if you're called!
The station has previously given away big cash prizes with the Cash Register, but this is the first time that such a large amount has been on offer.
Paul Gerrard, Programme Director at Hits Radio says: "The Hits Radio Cash Register is turning into one of the world's biggest radio contests. We can't wait to start transferring life-changing amounts of cash into our listeners' bank accounts. It's going to be an incredible summer for those tuning into the Hits Radio Network."
Recently on Hits Radio's Cash Register, an emotional winner shared how she planned to use £31,264.80 prize to help her friend with cancer. Watch it on Facebook here.