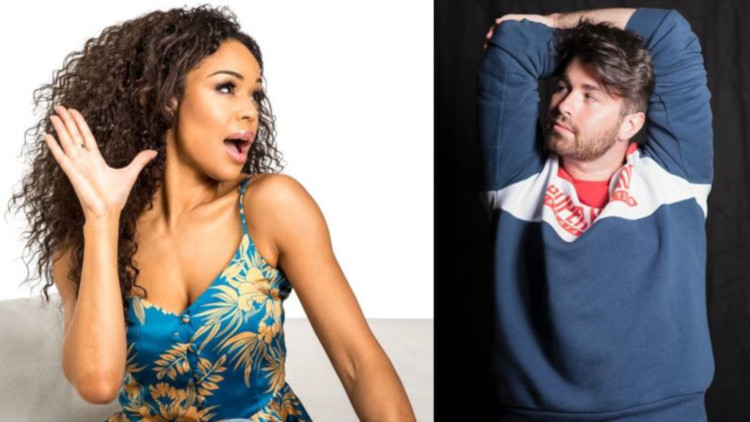 Hits Radio has announced new daytime and evening schedule changes from next Monday 24 June.
Sarah-Jane Crawford is moving from the evening show to take over the 1pm – 4pm slot across the Hits Radio Network, replacing Debbie Mac, who is leaving the station. The new show from next week will include the £1 Million Cash Register, giving away big money prizes.
Sarah-Jane will continue to present The UK Chart Show every Sunday 4pm – 7pm.
Jordan Lee, who has been recently been doing cover work on the station, is joining to host weekday evenings from 7pm – 10pm. His new show on Hits Radio promises huge interviews with chances for listeners to see their favourite artists up close and intimate.
Jordan Lee said "Like me, the Hits Radio audience love to be kept up to date with what's new and fresh. With the top 5 trending tracks played each evening along with the latest from some of music's biggest artists, the show is an amazing way for our listeners to keep their finger on the pulse whilst also whizzing up something in the kitchen, working out, or enjoying a catch-up with pals. I can't wait to provide their evening soundtrack!"
Gary Stein, Group Programme Director, Hits Radio Network said: "One year on from launch, we remain focused on the Hits Radio Network to become the destination for music lovers who seek the biggest hits along with the biggest throwbacks.
"Both on her show and as a host of our Hits Radio Live events, Sarah-Jane Crawford has proven herself as engaging and passionate, and we're pleased to appoint Jordan Lee whose enthusiasm for our music offering radiates through everything he does."
Hits Radio recently revealed that it is set to launch a new breakfast show with the details being announced soon.