Fleur East reveals reason behind Saturday's Strictly tears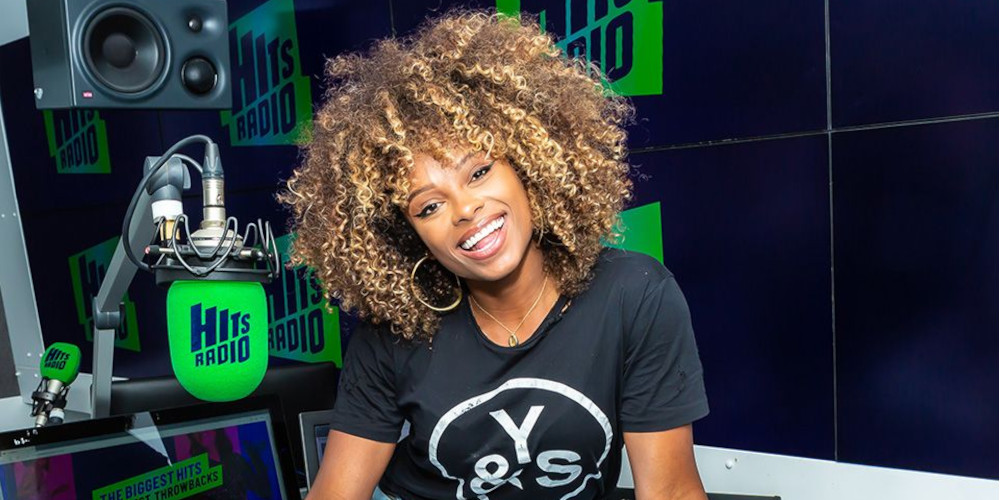 On this morning's Hits Radio Breakfast, Fleur East revealed why she was reduced to tears in the Strictly Come Dancing live show on Saturday.
The Breakfast Show host, who signed up to the BBC series because her late dad was a huge fan of the TV show, had told Claudia that she'd been building up the emotion all day.
Speaking to her radio show co-hosts James and Matt earlier, Fleur revealed what it was that brought the tears to the surface.
"All day I was trying to make sure I found the right emotion for this dance (she and partner Vito were dancing the Viennese Waltz) as I was really worried about going on there, being quite blank and empty and just doing the steps. I really wanted to commit to it," Fleur said.
She continued: "But just before we danced, I went to see my family who were sitting in the audience and my Uncle Sean lifted his arm to show me his wrist – and he was wearing my dad's bracelet. He didn't even say anything to me, just showed it to me and that set me off. It was just seconds before I performed and with everything else and just being nervous, I started crying, blubbering!"
Fleur explained that in rehearsals she'd never acted that way before and when she faced Vito in the dance, he noticed her tears which made him get more into the emotion of it, and they were both really overwhelmed by the end of it.
Fleur also discussed Sunday night's dance-off which saw loose woman Kaye Adams lose out to Matt Goss: "The wait to find out the results is agonising I had to sit around and pray," She said. "It was tricky to even go to the loo as my dress was stitched to my underwear!
"I'm going to miss Kaye, honestly, I was so sad on Sunday but she's still in the WhatsApp group and will be in until the end! I didn't want anyone to go, I just wish we could all do it every single week, all fifteen of us and then right at the end just do one vote. I am emotionally attached!"
Listen to Fleur East on The Hits Radio Breakfast Show every weekday morning from 6am –10am.