Radio listening figures see boost for Strictly's Fleur East and Tyler West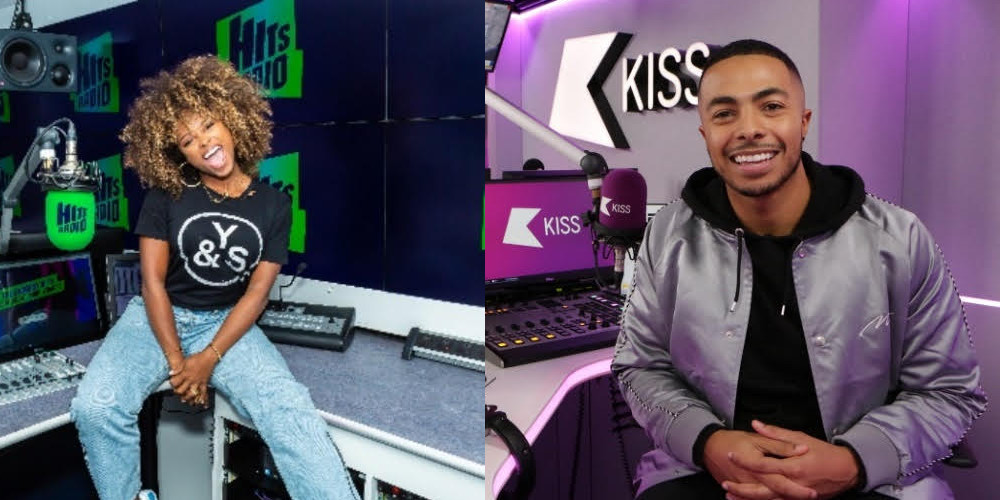 Strictly Come Dancing stars Fleur East and Tyler West have both received a boost to their radio listener numbers announced today.
The latest figures from radio industry body, RAJAR, shows Fleur now reaches 955,000 people every week with her Breakfast Show from Monday to Friday and Saturday Mornings across the Hits Radio network.
Fellow Strictly contestant Tyler, who fronts an afternoon show on KISS weekdays between 4pm-7pm, saw his numbers reach 943,000 listeners – up from 734,000.
Fleur said: "Wow! We're blown away to have nearly a million of you tuning into our Hits Radio shows each week. I feel so lucky to be able to spend my mornings doing what I love – playing some huge tunes while having a laugh with great mates. Knowing that so many of you enjoy spending that time with us too really has me waltzing into the weekend. Thank you!"
Tyler said: "I'm gassed to see so many of you are on board with me each weekday as I keep your afternoons moving on KISS. Doing this show really is a blessing and it's an open invitation to all in need of that injection of energy in the middle of your day – no dance experience required!"
Fleur's success is part of a bigger success story at the Hits Radio Network which recorded record numbers, reaching over 6.6million people for the first time ever.
And there was further good news for KISS with Breakfast hosts Jordan Banjo and Perri Kiely hearing that their show is also reaching over a million listeners every morning.