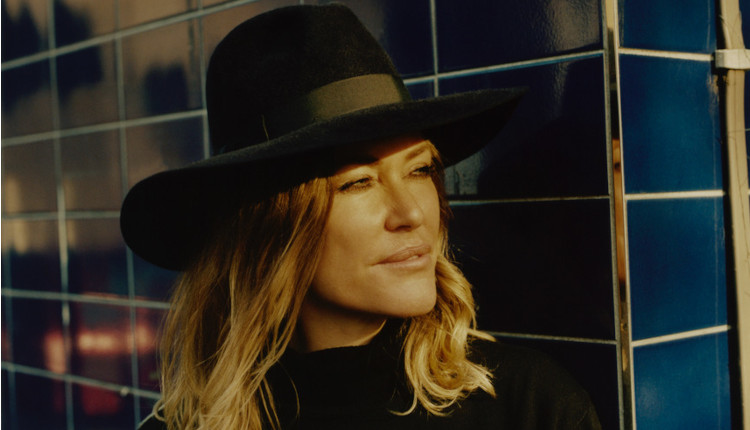 Photo credit: Rhys Frampton
A new BBC Radio 4 music programme, Add To Playlist, co-hosted by Cerys Matthews and Jeffrey Boakye, will explore music through surprising connections between songs and artists.
This comes as Radio 4 increases its arts programming, which will also see Ellen E Jones and Mark Kermode co-hosting a new film show, Screenshot and John Wilson hosting This Cultural Life, featuring in-depth interviews with the most important arts practitioners working today.
Each week in Add To Playlist, the presenters and guests will build a playlist track by track, connecting each track to the next with their own knowledge of musicology, music history and a touch of serendipity.
Cerys Matthews said: "I'm looking forward to launching Radio 4's brand new music series with Jeffrey. It's going to be an open armed celebration of music across genres and eras, we'll journey amidst the backstories of these compositions, hearing how they came to be, and how they may interconnect. It'll be a voyage of discovery and I hope listeners will enjoy the ride, and maybe expand their own personal playlists too."
Jeffrey Boakye added: "I'm absolutely thrilled to be taking part in this series, which I know is going to be incredibly special. Cerys and I both share such a deep love of music, and this is the perfect platform for us to bring this passion to BBC Radio 4 listeners. 'Excited' doesn't even begin to cover it. I can't wait to share what we've been working on."
The new film programme Screenshot looks at the world of the moving image; from cinema to streaming, across decades and genres. Ellen E Jones and Mark Kermode will share their knowledge and passions, making links across the ages, reflecting both the changing nature of contemporary viewing habits and the timeless art of screen storytelling.
Ellen E Jones said: "Screens are as everyday as the phone in your pocket, and yet screen stories retain this power to transport, transcend and unify.
"It's a magical paradox which I love almost as much as I love talking about films and telly, so this Radio 4 project is a true joy. It's as if I've walked out of a rainy night and into a fire-lit pub, where all my most erudite pals are gathered in animated conversation. Oh, and one of them just happens to be the legendary film critic, Mark Kermode!"
Mark Kermode added: "I'm thrilled to be working with the brilliant Ellen E Jones on this bold Radio 4 venture, which will perfectly complement Kermode and Mayo's Film Review on 5Live.
"Rather than reviewing current releases, Ellen and I will be delving into the vaults to make unexpected links and discoveries from the history of film and TV. In the immortal words of Doc Brown from Back to the Future: 'Where we're going, we don't need roads …'"
This Cultural Life, hosted by John Wilson, will feature in-depth conversations with some of the world's leading artists and creatives about their life, work, creative process, inspirations, and the emotional highs and lows of 'this cultural life'.
John Wilson said: "Radio 4 has always been the proud home of arts programming on BBC radio, so I am delighted to be hosting This Cultural Life. For me, the extended interview has always been the most revealing and rewarding aspect of my radio work, and to be hosting a series dedicated to in-depth conversations with artists is a huge privilege.
"The new series will offer listeners a fantastic opportunity to gain unique and personal insights into the lives of some of the world's leading creative people. I can't wait to get started."
Add To Playlist will broadcast October to November, and Screenshot will broadcast December to January, both on Friday evenings at 7.15pm, and they will continue to alternate next year. This Cultural Life will broadcast on Saturday evenings at 7.15pm, beginning October.