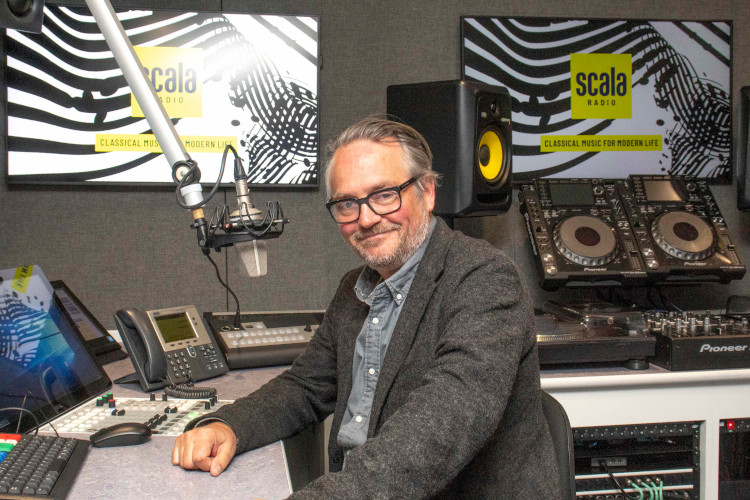 Actor, comedian, author and former singer Charlie Higson is joining Scala Radio to present a new series called 'The Playlists'.
Charlie was one of the creators, writers and actors of The Fast Show, he also co-produced BBC Radio 4's spoof series Down the Line. He appeared in ITV's Broadchurch, and in the 1980's was a member of the band, The Higsons.
Charlie's writing spans several genres, from post-apocalyptic horror in The Enemy series to spies in his Young Bond books.
In his new five-part series for Scala Radio, Charlie will be sharing samples of curated classical music playlists that have helped him find the right words and set the atmosphere for writing over the years, including Mystery & Horror, Chill Out and Action & Adventure.
Charlie said: "As a writer who always enjoyed listening to music, I decided that I needed to find a way to enjoy it while I worked, so that rather than being a distraction it might help me in my writing.
"I went about creating various playlists for the different projects I was working on, and I'm excited to share them with the Scala Radio audience. They really helped me get my head into the right place whenever I sat down to work so I hope they bring something for the listeners too."
Charlie Higson – The Playlists will be on-air from Sunday 7 July at 1pm – 3pm and repeated Tuesdays at 7pm.
? NEW SHOW ANNOUNCEMENT! ?
Join @monstroso for a new 5 part series called 'The Playlists' on Scala Radio! From July 7th Charlie will share the Classical music playlists he uses to help him achieve the right mood for his writing including Mystery & Horror and Action & Adventure! pic.twitter.com/cG1tgq5mVK

— Scala Radio (@ScalaRadio) June 19, 2019