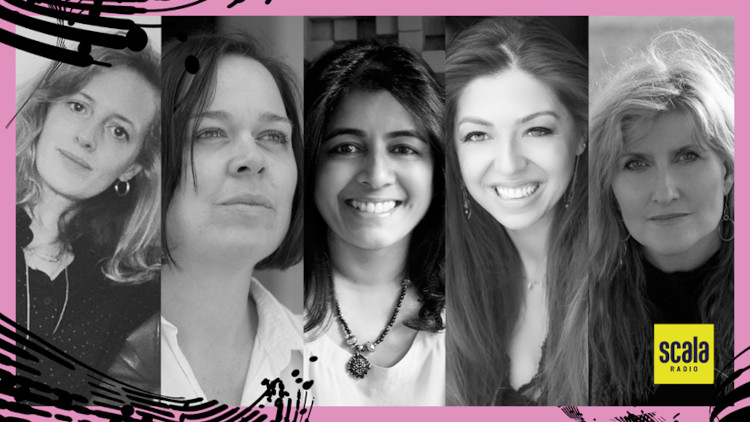 Scala Radio is launching a new series that celebrates some of our greatest living female songwriters and composers.
The new series, She Scores on Scala Radio, will feature composers Pinar Toprak, Jessica Curry, Isobel Waller-Bridge and Nainita Desai guest hosting the programme every Sunday across March from 6-8pm.
Each of them will be playing some of their favourite classical music, from their most loved women composers, the music that's inspired them in their career and some of their own scores.
The station is working with the charitable organisation DONNE which promotes and supports women in music.
The four guest hosts will select their own music, for example, Pinar Toprak, the first female composer to score a feature film in the Marvel Cinematic Universe, is focusing on the music of superhero movies, including influential scores such as Superman, Batman and new releases like Wonder Woman 1984, along with her own work on Captain Marvel.
Jessica Curry is celebrating her varied musical influences, including Sinead O'Connor, Bette Midler, Rachel Portman and Enya. Jessica's love of choral music will shine through in her selections by Errollyn Wallen and Hildegard von Bingen, and she'll also select particularly significant tracks from her video game scores to Dear Esther, So Let Us Melt and Everybody's Gone to the Rapture.
Ahead of the new series, on Sunday evenings in February, guest host Eddi Reader MBE will present a new series, Eddi Reader's Scala Songbook on classical and folk music. The singer-songwriter, often celebrated as Scotland's greatest living female voice, will be honouring the folk tradition and explore its many similarities with classical music.
Programme Manager for Scala Radio, Jenny Nelson said: "We're passionate about celebrating diversity within the classical music world. It's an industry that boasts incredible works from a broad range of artists and composers, yet the perception of classical music is all too often of a musical world that is pale, male and stale.
"We know that there is still a lot of work to be done, but in shining a light on these brilliant female talents we hope that we can better level the playing field and begin to work towards a future where women are equally represented."
Isobel Waller-Bridge added: "I'm really happy to be invited onto the show to play some of my favourite works by female composers. I've put together a programme of music that unlocked a really important creative space for me in the early years, and music that continues to inspire me.
"I'm looking forward to spending an evening playing work from these amazing artists and talking a bit about why they mean so much to me and my music."