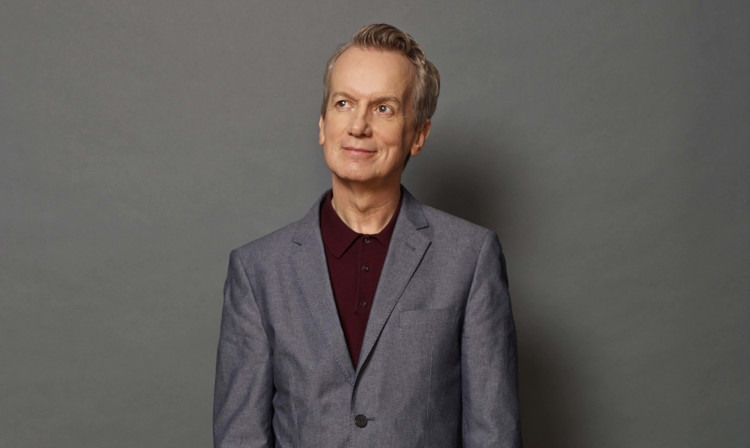 This weekend Frank Skinner is celebrating his 10th year with Absolute Radio by presenting a marathon 10 hour show.
On Saturday morning he'll start as normal at 8am and will stay on-air until 6pm, making it 10 hours for 10 years in Frank is 10.
Frank's career as a stand-up comedian took off in the mid 80s and he soon found fame when he moved into television.
He joined Absolute Radio in March 2009 to present the Saturday breakfast show for a period of 12 weeks, but his contract was extended and he's still there 10 years later.
Not only has Frank won awards for his comedy but he's also won two Gold Radio Academy Awards including Best Entertainment Show and Best Speech Programme.  His podcast was named one of the best podcasts of all-time by iTunes and is the most successful in commercial radio. He's also been inducted into the Radio Academy Hall of Fame for his work at the BBC and in commercial radio.
Frank will be joined by his regular co-hosts, Emily Dean and Alun Cochrane for the extended show on Saturday. He'll join Matt Forde and Matt Dyson at 2pm for Rock 'N' Roll Football and Andy Bush at 5pm for the Indie Disco. There will also be some special guests popping in throughout the extended show, including a reunion with David Baddiel, to join in with the celebrations.
Regular listeners to Absolute Radio will hear a distinct change throughout the day, as all the jingles will be replaced with ukulele versions in tribute to Frank who famously plays the instrument.
Frank Skinner says: "I have to admit I'm slightly scared at the prospect of ten hours of continuous radio. I'll be extremely proud if I can get through it without a career-ending remark."
Happy 10th Frank!
This Saturday marks ten years of The Frank Skinner Show on Absolute Radio so Frank is going to be live on air for TEN hours. What could possibly go wrong? Tune in from 8am to find out. #Frank10 pic.twitter.com/E8eRymL1Ab

— Frank Skinner (@FrankOnTheRadio) March 12, 2019