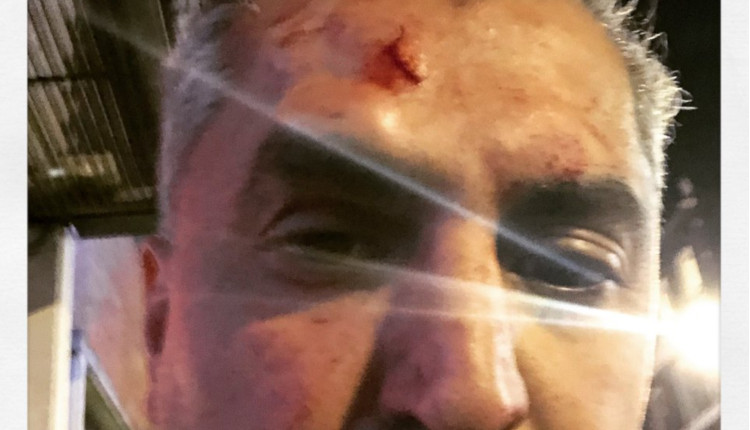 Twitter
LBC presenter, Maajid Nawaz says he will "probably be scarred for life" after he suffered an alleged racist attack.
He shared a picture of his bloodied forehead in a tweet saying: "Tonight I was racially attacked while alone outside Soho theatre, from behind, as I bent down to pick up my phone. The white male assailant called me a "f***ing P***" as he hit me in the face with maybe a signet ring and ran away like a coward. He took nothing. He was just a racist.
Maajid, who was a founder of the Quilliam Foundation, a counter-extremism organisation and presents weekend shows on LBC, reported the incident to the police, but the attacker fled before they arrived.
In another tweet he confirmed that there had been witnesses to the incident who'd given statements to the police and that they have the attackers face on CCTV.
Saying that his forehead will probably be scarred for life, he warned: "We will find you, you racist coward, and you will face British justice."
The Metropolitan Police confirmed they had attended the incident, but no arrests had been made in relation to the alleged attak.
Maajid also requested that people didn't get in touch as he needed "a bit of space and time" and thanked everyone "for all your love".
Tonight I was racially attacked while alone outside Soho theatre, from behind, as I bent down to pick up my phone. The white male assailant called me a "fucking Paki" as he hit me in the face with maybe a signet ring & ran away like a coward. He took nothing. He was just a racist pic.twitter.com/UJXEc4COq0

— Maajid – (Mājid) [maːʤɪd] ماجد (@MaajidNawaz) February 18, 2019