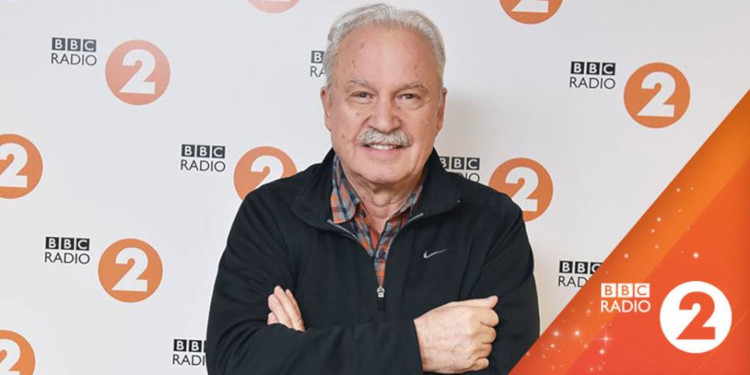 Source: BBC
Guesting on Steve Wright in the Afternoon on BBC Radio 2, Giorgio Moroder revealed his song writing career began with penning bubblegum pop, a term is used to describe upbeat contrived pop music.
The respected composer, producer and DJ told Steve that that the first song he was involved with was back in the late 60s and called Looky Looky.
Steve asked Giorgio how he knows what people want? He replied, "I just do the things I feel like could work, there is no instinct."
After his bubblegum period he moved to disco, which he loved and then to movies, which he also loved.
Steve suggested that Giorgio was one of the creators of the disco era and the era of the DJ superstars.
Giorgio revealed that he was one of the very first DJs in the late 60s in Germany but didn't think it was for him until he was offered a gig in Paris and then New York which led to a huge success. At 78, he's now travelling the world as a DJ.
One of his biggest hits was of course, Donna Summer's I Feel Love, which he told Steve, has two parts, "one is the electronic and one is the beautiful voice of Donna, melodic." He thinks it's that combination which makes the song.
Several of Donna Summer's hits are included as part of Giorgio's live show.
He also revealed that he has many stories about other stars to tell in the show but has been told not to give too much away!
The Giorgio Moroder Celebration of the 80s is in the UK at the beginning of April.
You can hear the full interview on the BBC Sounds website.
"I was one of the very first DJs in the late 60s!"
@GiorgioMoroder says to follow what you love. Which, for him, was creating the disco era.

🎧 Listen on @BBCSounds: https://t.co/Cqjugy36Zl pic.twitter.com/rtUFr8Edi2

— BBC Radio 2 (@BBCRadio2) February 13, 2019