BBC Local Radio evening shows start returning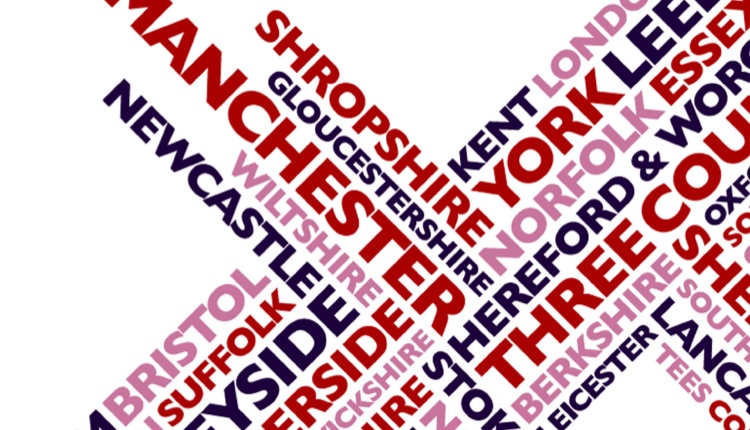 BBC local radio stations are starting to back local programmes to their evening schedules after the BBC DG Lord Hall announced plans to scrap the syndicated evening show last November.
Speaking at the Gillard Awards at Coventry Cathedral on the 50th anniversary of the launch of the UK's first local radio station, BBC Radio Leicester, Lord Hall said the corporation would invest in BBC Local Radio to make it 'even more local and more creative'.
So we're still collecting information on what each of the 39 local stations will be doing, but here's a taster of what some stations are doing.
BBC Radio Devon, as we reported yesterday, has a new show with Michael Chequer from 3rd September. It will air from 7 – 10pm weekdays and feature music, competitions and guests from the local community along with live music.
BBC Radio Cornwall has moved presenter Tiffany Truscott to a 7pm start for three hours of music, chat and entertainment for the Cornish community weekdays. Features include postcards from local communities plus a spotlight on volunteers.
Tiffany says: "I'm really looking forward to taking on the Evening Show on BBC Radio Cornwall and it'll be great to be back on air again five days a week. When I first started work at the station twenty years or so ago, one of the first jobs I had was answering the telephones on the Evening Show so it'll be great to be back."
At BBC Radio Leeds, a new show called Mixtape will feature a variety of new presenters and DJs playing a diverse mix of music genres from reggae and rap to grime, Asian fusion and Bhangra music.
Faisal Motin, The Voice of Bradford, is among the show's presenters and tells us he will be playing some of the hottest undiscovered local grime artists in West Yorkshire. He says: "I'm so grateful for the chance to be a part of something that's so different and fresh. I never thought I'd get to do something like this, it's something that West Yorkshire needs."
Former Leeds United footballer Sanchez Payne is also on the Mixtape, pulling together sounds from reggae, rap and dancehall, all the way through to afro-beats, soul and R&B in an hour that reflects more of West Yorkshire's diverse communities.
Sanchez says: "It's a dream come true to be able to share the music I love on such an amazing platform. I feel like I am a part of something special."
The Monday Night Mixtape presenters will rotate regularly, with the line-up also including Emily Pilbeam who showcases the best new bands on West Yorkshire's city scene.
Emily says: "I'm beyond excited to be a part of the Monday Night MixTape! Ever since I first started working in radio – back when I was volunteering at a local hospital radio station when I was 15 – it was my dream to present a show that would showcase the best up and coming alternative artists. To be finally be doing it is amazing to me, and I cannot wait to get started."
Sanjiv Buttoo, managing editor of BBC Radio Leeds, said: "The Monday Night Mixtape is an exciting new format for Radio Leeds, introducing promising new talent and a new sound to the station.
"Radio Leeds is a big city station where we have a fast-growing, younger and increasing diverse population. The Monday Night Mixtape is designed to celebrate all our cultures and the heritage music of some of our more underserved communities around West Yorkshire, but they will of course have a broader appeal and be accessible to anyone who just loves music."
BBC WM 95.6 has a different show each night on offer.
Samantha Meah, back on-air at the station after 20 years will host a Monday Night Party, and chatting about how it feels to be 50 in Birmingham and the Black Country.
DJ Vital, the grime, rap, and dancehall specialist from Wolverhampton, is launching his Tuesday evening show tonight (28th August), with arts and entertainment features.
Wednesday and Thursday evenings now play to the sound of Sasha Simone, The Voice finalist and former Brummie and bricky. WM says Sasha will tackle the issues that young people are facing and brings her own selection of music to the station.
The new schedule also sees BBC WM producer Lisa Smith debut her new Friday night music show, Lady Lisa's Kitchen Disco, featuring the biggest songs from the seventies, eighties and nineties 'to make a quiet night in feel like a big night out'.
BBC Radio Leicester has already introduced a 'Curry Show' with presenter Anand Bhatt. Anand says: "I'm really looking forward to injecting some spice into Monday evenings. We all love a good curry, but on the show we'll be exploring every flavour and spice on the market and we'll be joined by fascinating guests, from the world of sport through to arts and culture, all with great stories to tell.
"And like most dinner parties I'll be expecting my guests to bring something too – their favourite song for me to play!"
Around the dial, BBC Radio York's Beth McCarthy will host a Monday night show for young people. Beth says: "Radio York doesn't have a show that is specifically for young people and my aim is to try and change that. I want a show that is a safe space for young people going through the ups and downs of life to listen and be heard."
BBC Newcastle has started a new evening Show with Nick Roberts, when live football isn't taking place.
BBC Coventry and Warwickshire have a youth show on a Monday, an 'uplifting music' show on a Tuesday, an arts and culture show called Culture Club on a Thursday and a soul and reggae music show with Dave Marshall on a Friday night.
BBC Radio Nottingham is auditioning listeners to be the new host of the show. They are currently down to the final 14 hopefuls.
BBC Radio Lincolnshire has a range of specialist shows including a weather hour, a country music show, football and cooking.
We'll add more details to this story as and when we find out information about the new shows. RadioToday understands all new shows need to be in place within the next eight weeks.