Where did Kylie tell Capital she recorded some of her new album?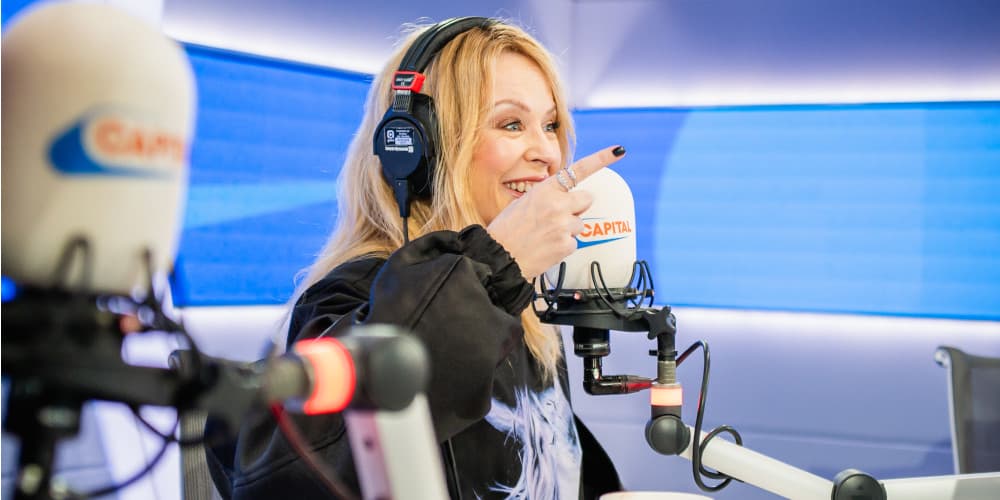 This morning Kylie Minogue joined Capital Breakfast with Roman Kemp where she revealed a weird place she recorded some of her new album.
She told Roman and the team that she was able to bring in the skills she learned in lockdown of song recording to the album, adding she'd dragged her equipment round for a year and a half everywhere, and it was amazing the places she had recorded.
This prompted Roman to ask, where the weirdest had been?
"Uhm, the memorable moment for me, was over a frame bed," she replied. "A four-poster bed, just hoicking the duvet over, crossing housekeeping the hallway saying with my limited French, and their limited English, 'don't move anything! Do not make the bed! I nearly twisted an ankle doing that, so please leave everything as it is'. It was so den like."
We can safely say that recording under the duvet in a hotel is a bit weird!
When asked if there will be a tour with her new songs, Kylie said that she is very tempted and is "thinking about it deeply".
Listen to Capital Breakfast with Roman Kemp, weekdays from 6am – 10am across the UK and on Global Player