What did Roman Kemp admit to using as a hand towel in Korean spa?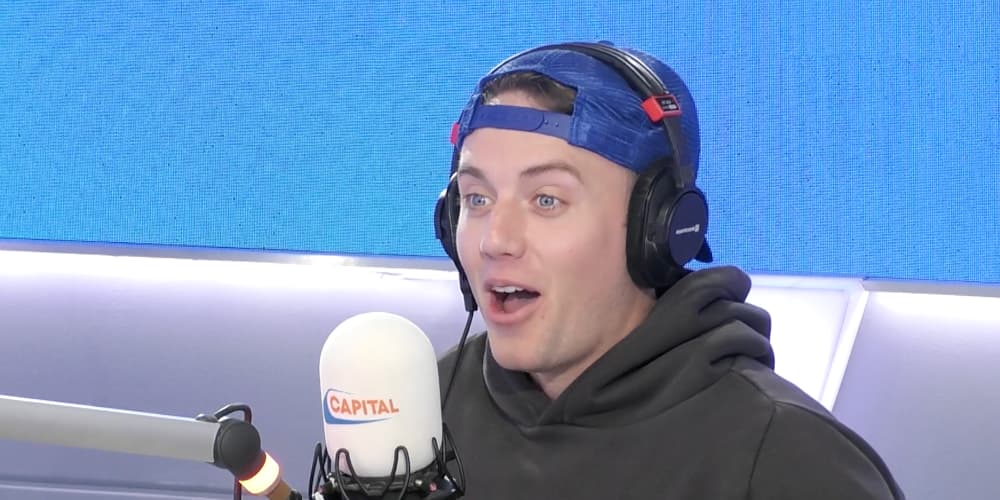 Roman Kemp returned to Capital Breakfast this morning with a few stories about his holiday in Korea.
He revealed how he visited a Korean spa and admitted to rubbing toothpaste all over his body before learning it's "good practice to clean your teeth after going into a spa" and left everyone staring at him! He also admitted to what he used, thinking it was a hand towel.
Spas are very popular in Korea, so Ronan decided to try one. Unlike in the UK, in Korea you have to go fully naked in a spa, which he didn't mind, and noticed some salts and toothpaste on the side.
He said that he knows toothpaste is good for skin, so rubbed it all over his naked body. "I quickly realised there and then that it wasn't for your naked body," he said. "And in fact, the reason everyone was staring at me is because after the spa it's good practice just to brush your teeth," he added.
On his way out, still naked and covered in toothpaste, Ronan said there was a heavy lack of towels but noticed what he thought was a collection of hand towels just outside the door.
"I've gone over to these hand towels, these like lovely white laid out hand towels folded nicely," he said. "And I've gone over, and I've started to just you know wipe the sweat off, you know have been in a sauna wiping it down I've realised I've got a really sweaty face as well.
"So, I'm really wiping away the sweat from my face with this hand towel. I then looked down at this hand towel and realised it wasn't a hand towel. In fact, it was the white pants of an elderly man who was with me. And I had been furrowing and dousing my brow with an old man's pants!"
Listen to Capital Breakfast with Roman Kemp, weekdays from 6am – 10am across the UK and on Global Player.