Kylie tells Hits Radio she was "baffled" about Neighbours return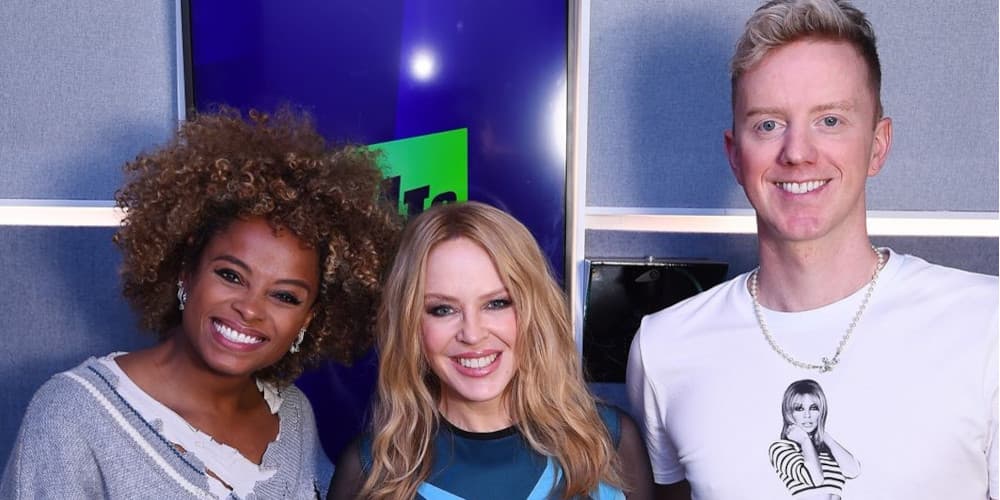 Kylie Minogue joined Fleur East and the team on Hits Radio Breakfast this morning where she talked about the return of Neighbours.
Co-host James asked the singer about the return of the TV show and what advice she'd give her younger self.
Kylie admitted to being a little baffled when she first heard Neighbours was coming back.
"Everyone went to a lot of effort (for the 'final' episode)," she said. Guy (Pearce) went to the most effort – he had like a million scenes and I felt bad that I was just kind of on and off and said two words! But from Margot Robbie to all sorts of people that dialled in to pay tribute, it was a huge moment."
She admitted that when it was announced it was coming back there was a "quizzical face".
"I haven't seen it," she added, "but all is well with the world and Neighbours should keep going. And now we know Scott and Charlene are together!"
As for what advice she would give to her younger self, Kylie responded that she doesn't know how much she would have listened.
"I can get quite emotional thinking about what things I might want to save her from, or to not have her go through," she admitted, "but I find myself here and life is good and I'm richer for any of the struggles.
"But if there was an overarching theme I would want to say, 'hey kiddo, enjoy it because it's going to be a ride and you're going to have to manage the highs, the lows and find a middle ground that you can always cling to', which I've done but I'd like her to know that that's what's ahead and it'll be OK," she said.
Kylie also agreed to take part in Hits Radio's Answer the Internet where she revealed that it was an 'amazing experience to be a part of Dr Who' and that she wouldn't mind if her character Astrid Peth came back, "Just saying," she jokingly added.