Tyson Fury and wife Paris battle it out in Home Truths game on Capital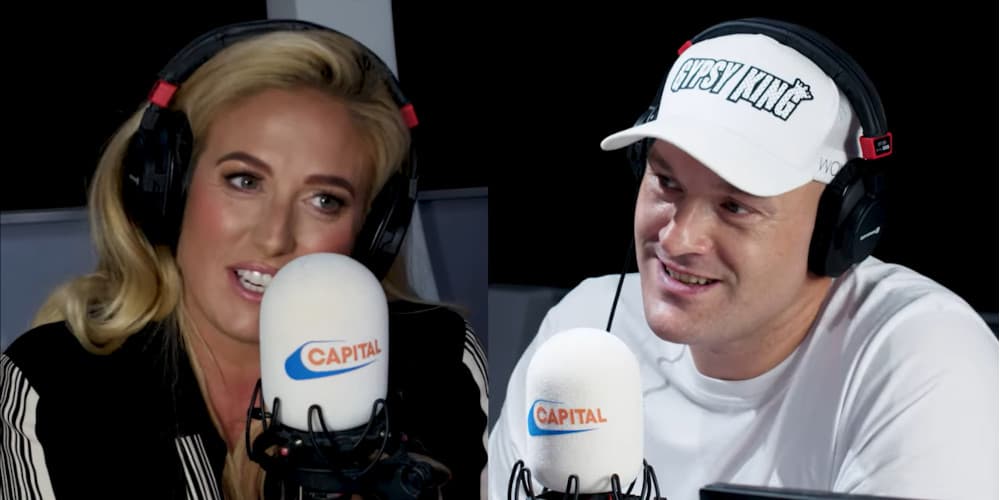 This morning Tyson and Paris Fury joined Capital Breakfast with Roman Kemp and played a brutal game of Home Truths.
Paris began the game by telling Tyson when he's on the keto diet, his breath is "pretty nasty". He admitted that was true, then told her he hates the fact that when they go to bed, he has to rub her back for 10 minutes so she can get to sleep!
"You told me that was like romantic," Paris mocked. She hit back by telling him that although he sings for her after every fight and everyone says he has a good voice, it's not the case.
"Let's be honest Tyson, it's like nails on a dartboard… on a chalkboard, the voice standard is not great," she said.
Now the gloves were really off, and Tyson returned a blow, brutally saying: "Paris, you know when I'm always going off to the gym on Sundays… it's because I don't like your Sunday roast cooking and I do it just to escape it."
Paris went in for the final round with: "Well… Tyson you are quite known for your flamboyant suits and your fancy dress. But to be truthful when you put your suits on, you kind of look like an apple on two pin sticks. Like Gru from Despicable Me."
Tyson responded that it was harsh, and he thought he was dressing up looking handsome for her.
"Well, I'm sorry to let you know, but it is Home Truths," Paris reminded him.
That was it, with nowhere to go Tyson said: "I'll take a defeat!"
Listen to Capital Breakfast with Roman Kemp weekdays from 06:30 – 10:00 and on Global Player.