Radio 2 celebrates Kylie Minogue with exclusive interviews and podcast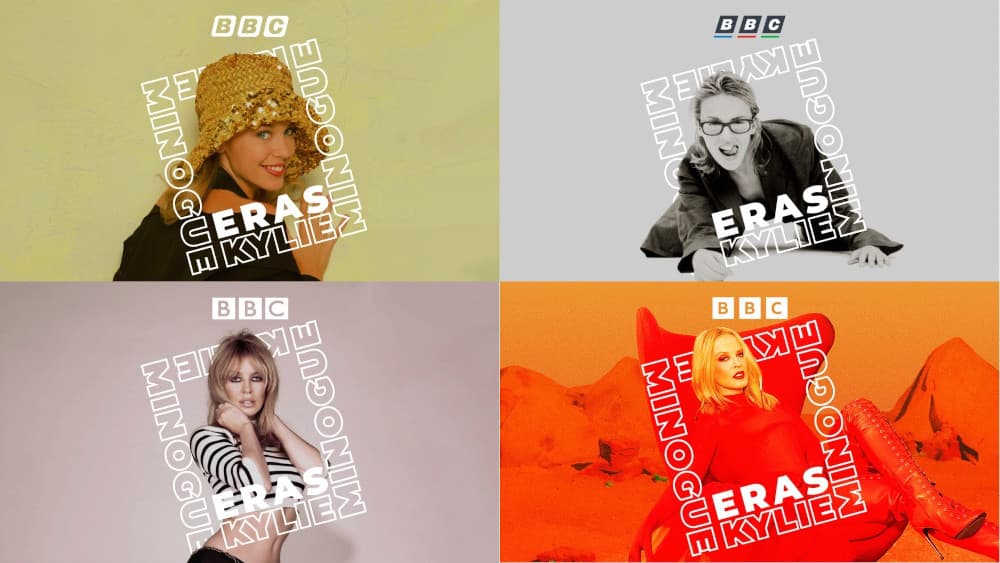 Ahead of Kylie appearing at Radio 2 in the Park, Zoe Ball and Scott Mills will exclusively interview the singer.
On Friday 1 September, Kylie will appear on The Zoe Ball Breakfast Show to talk about what her fans can expect from her upcoming headline slot at the event in Leicester on Sunday 17 September.
The station is also launching a brand-new podcast, Era: Kylie Minogue, telling the story of Kylie's career through its era-defining chapters.
Hosted by Scot Mills, the podcast will see each chapter told by fans, commentators and will include exclusive material from the BBC archive.
Some of those featured in the series, who have had connections with Kylie, include Jesse Ware, David Tennant, Jack Savoretti, Jake Shears, Olly Alexander, Beverley Knight, Tia Kofi, Jaime Winstone, Cathy Dennis and Emily Eaves.
Radio 2 presenters Rylan Clark, Dermot O'Leary, Fearne Cotton, Owain Wyn Evans and Michelle Visage will also add to the conversation on what has made Kylie and her career so iconic.
In Episode One, 'She Should Be So Lucky', new interviews and BBC Archive reveal a star who's finding her feet – but always knows where she stands. Smart, self-assured, and in the studio with synthpop svengalis Stock, Aitken and Waterman, Kylie discovers the value of great collaborators – and the power of her own image. But Britpop is on the horizon.
Episode Two, 'She Don't Need Anyone', charts Kylie's partnership with indie label Deconstruction Records and an era defined by experimentation – a new look, a new ethos and a host of unexpected collaborations with M-People, Pet Shop Boys, Manic Street Preachers and Nick Cave.
In Episode 3, 'She Can't Get You Out of Her Head', Scott takes a look at Kylie's third era of shimmering dance-pop, with Spinning Around and Can't Get You Out of My Head dominating radio playlists across the Atlantic. But in 2005, a shock diagnosis with breast cancer cuts the music short. Kylie's illness and recovery play out in public.
Episode 4, 'She Hears It and She Knows' looks at Kylie's latest era in the last decade, in which she turned her time-tested talents to new musical challenges, from country music to Covid home-studios to Padam Padam, the undeniable sound of Summer '23.
Eras: Kylie Minogue podcast launches on BBC Sounds and globally on RSS on Monday 28 August.
Radio 2 also revealed earlier, there will be a fifth and final episode with Kylie joining Scott Mills for an exclusive, career-spanning conversation.
They'll reflect on 35 years at the top of the charts, Kylie's uncanny ability for re-invention, and after her success in 2023, what her fans can look forward to from the next Kylie era. This episode will be available on BBC Sounds on Friday 8 September.