New shows Sonny Jay and Kemi Rodgers in Capital schedule changes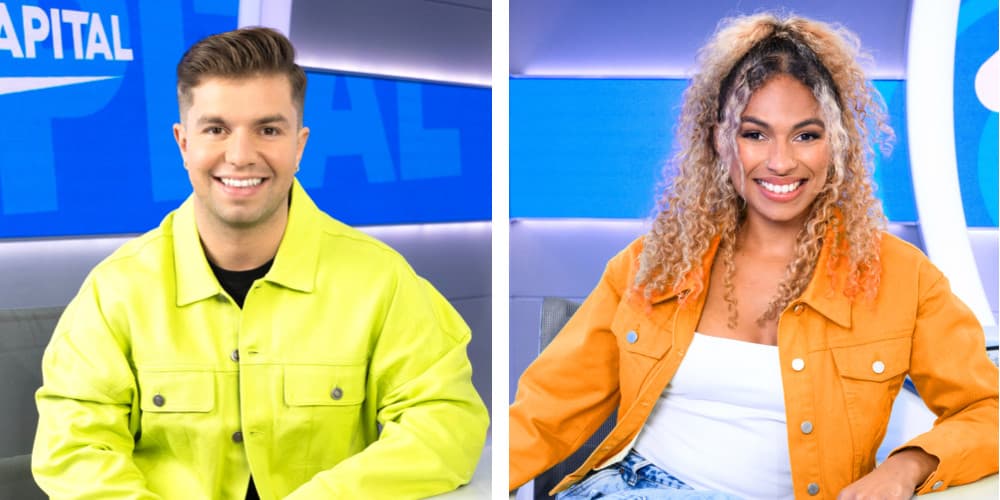 Kemi Rodgers and Sonny Jay are taking on new weekend shows as part of schedule changes at Capital.
Kemi Rodgers adds weekend mid-mornings, 9am – 12 noon, in addition to her overnight shows Monday to Wednesday on Capital, while host of The Capital Late show, Sonny Jay, will now also be on Saturdays from 4pm to 7pm.
Elsewhere on the station, Meg McHugh is adding Saturday's Capital Weekender 10pm to 1am to her regular Friday night Weekender slot and will also take on Sunday's late show on Capital, 10pm to 1am.
Sister station Capital Dance will see Zofia Rogers as new host the evening show, 7pm to 10pm Monday to Thursday.
Brent Tobin, Managing Editor of the Capital Brand, said: "I'm delighted that we've got a fresh new show for Sonny Jay who's been storming it with The Capital Late Show, adding thousands of listeners since taking the reins at the start of the year.
"I'm so pleased for Kemi to join weekends and for Meg McHugh to take on more shows on Capital. I'd also like to thank Kamilla Rose for everything she's done on Capital and wish her the best of luck with her new shows on Capital XTRA.
"Zofia stepping up into evenings on Capital Dance is a really exciting move, taking over from Coco Cole, who I'd like to thank for her years on both Capital and Capital Dance. I wish her all the very best for the future."