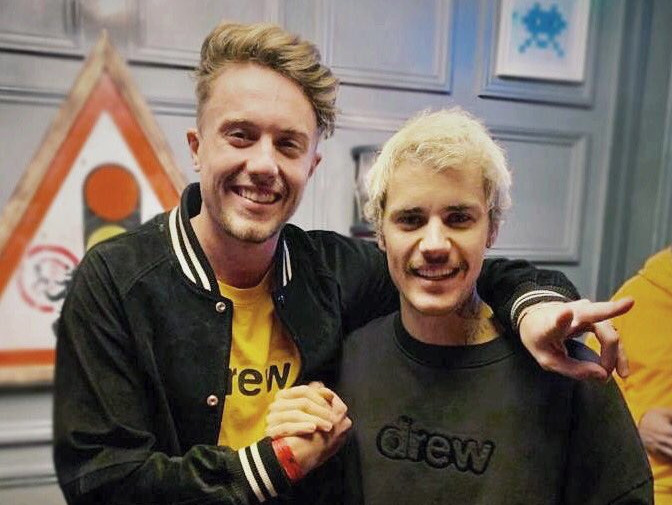 Six Justin Bieber fans were taken by surprise after they entered a competition on Capital Breakfast for a chance to join Roman Kemp at the station to hear Justin's new album 'Changes' three days before the rest of the world.
Roman ran the competition on his show on Monday (10 February) and the winners arrived at Capital's Leicester Square studios the next day (yesterday, Tuesday 11th February).
Of course, things weren't that straightforward as Roman told the fans there was a slight issue in that the album was so exclusive, he had to take them so a secret location to listen to it.
The winners were then whisked off to a secret venue to attend a world exclusive listening, but what they didn't know, was that Justin Bieber was also at the party, and Roman brought the star in to meet his fans as a surprise for the Capital listeners.
One fan said to Justin: "I'm so happy you've come back and I'm so happy that you're happy and you're like in a good space. Coz I feel like that's all we've been waiting for like forever."
Justin replied: "Thank you I appreciate that. Thank you for saying that, that means a lot."
The winners also attended an exclusive gig where Justin dedicated his tune 'Take It Out On Me' to his wife, Hailey Bieber, before trying to call her via FaceTime after the song played.
As Hailey didn't answer, Justin joked that she was ignoring him, as she'd have hated the attention on her!
Yesterday, Capital Breakfast with @romankemp took six Beliebers to listen to @justinbieber's #Changes three days before the rest of the world. ?

And they might have just bumped into a certain special someone… ? pic.twitter.com/qO9KIHZ5JX

— Capital (@CapitalOfficial) February 12, 2020