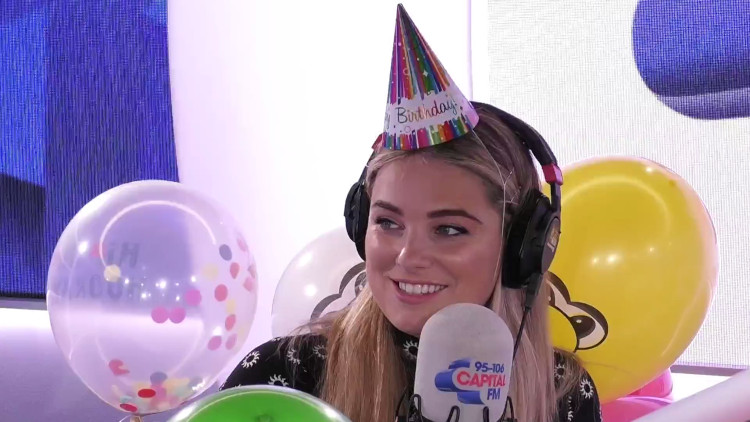 This morning, Capital Breakfast celebrated the first anniversary of Sian Welby joining the show and she was also declared as "officially amazing" for becoming an official Guinness World Record holder live on air.
Sian smashed the world record for most sound effects identified in a minute, beating the previous world record of 23 sounds identified, by correctly identifying 38 sound effects in one minute.
She follows in the footsteps her fellow Capital Breakfast host Sonny Jay, who holds the world record for 'most Justin Bieber songs identified from their lyrics in one minute'.
During this morning's show, Roman Kemp and Sonny Jay surprised Sian with a cake (created to resemble Justin Bieber's yellow Crocs collaboration shoes), champagne, balloons and a look back at some of their favourite moments together on the show so far.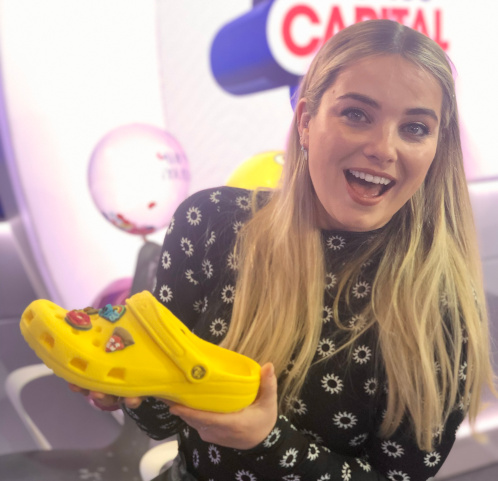 One whole year of @Sianwelby's weird anecdotes, dodgy impressions, old lady pranks, wild dance moves, and – most importantly – BECKY HILLs! ? pic.twitter.com/fxMRA7VoFU

— Capital (@CapitalOfficial) March 26, 2021
Setting up the world record attempt, Roman welcomed to the show, official Guinness World Records adjudicator Sophia who confirmed that it would be an official attempt to be included in the 2022 edition and explained the rules.
Sian admitted: "Honestly, my heart is going at 100 miles an hour right now." Wishing her luck, Roman started the clock and rolled the effects, with Sian racing through them.
At the end of the minute, Sophia revealed Sian's win live on the show, saying: "I can tell you that was a valid attempt. The current record is 23. Your attempt today, you achieved a total of 38 which is a brand-new Guinness World Record title! Congratulations Sian, you are officially amazing!"
The Capital Breakfast trio erupted into cheers, and an overwhelmed Sian said: "Oh my god! I've an actual certificate! Thank you so much, I'm over the moon!"
.@Sianwelby; presenter, interviewer and now @GWR holder. ? pic.twitter.com/KSb4IPTQ5I

— Capital (@CapitalOfficial) March 26, 2021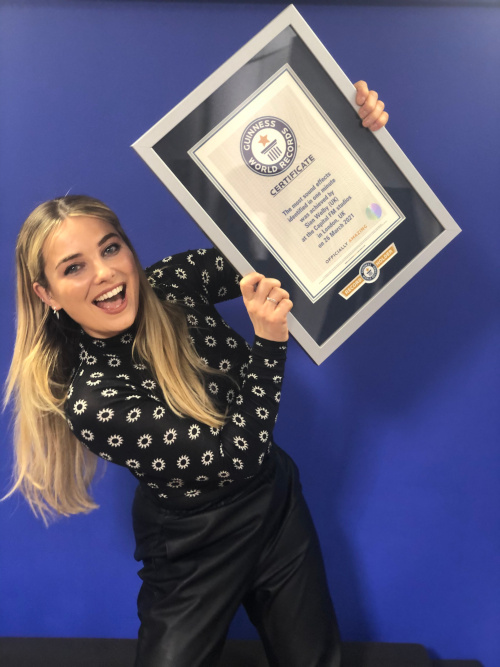 Tune into Capital Breakfast with Roman Kemp, weekdays from 6am – 10am across the UK