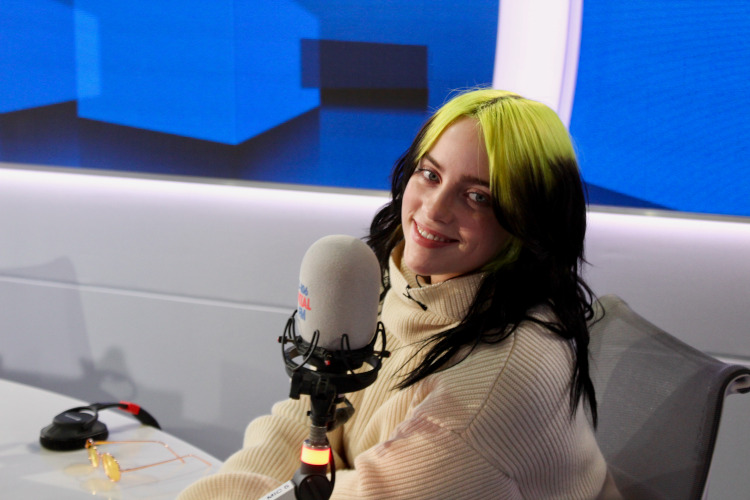 Billie Eilish surprised one of her biggest fans in an emotional moment which was arranged by Roman Kemp during his Capital Breakfast Show.
16 year old Capital Breakfast listener, Marissa is a young carer, who cares for both her mum and brother. Mum Jacqueline needs full time care because she has diabetes and her son, who has severe learning difficulties, also needs care. Marissa has been caring full time for them both since she was 14.
When Jacqueline got in touch with the Capital Breakfast show a while back, Roman Kemp arranged a secret surprise for Marissa, who is a massive fan of Billie Eilish.
Marissa joined Roman Kemp in the studio to speak about her experience as a young carer, but what she didn't know, was that Billie Eilish was waiting outside ready to surprise her.
Speaking to Roman about Billie, Marissa said: "She's just really inspiring. Her music is the type of thing that whenever you're down and depressed and you've had a long day, I just go to my room, lie down on my bed, blast up the volume and just listen to her.
"I've seen her interviews and I know she's had a tough life especially going into fame. We're very different people and we've had very different lives, but I can relate to her so much."
Billie then sneaked into the room to surprise Marissa, hugging and praising the 16 year-old saying: "I love you, this has been an amazing interview, you're so well-spoken, it's crazy. Come on give her a hand, yes Marissa!"
You can watch Marissa's delight at being surprised by Billie Eilish in the video below.