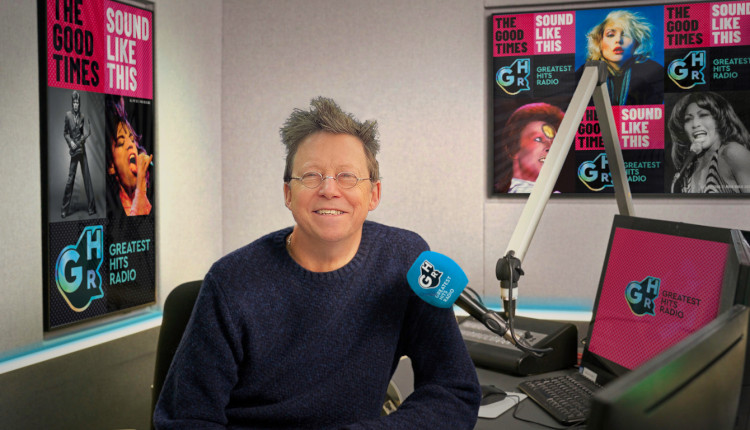 Broadcaster Simon Mayo was awarded an MBE in a ceremony at Buckingham Palace yesterday.
Mayo received his medal from Prince William, at the Palace yesterday after being included in the Queen's Birthday Honours list last year for his services to broadcasting and charity.
When the award was announced last June, Simon commented: "I have to admit I am gobsmacked. Totally speechless. Which is a poor show for a broadcaster really.
"I feel very fortunate and privileged to have some of the best and most loyal listeners out there. And all I can promise Greatest Hits Radio and Scala listeners is that we'll keep the shows coming, that they'll be as good as ever but now with an extra gong!"
Simon has worked in the radio industry for 40 years, after starting his career in 1982. From 1986 to 2001 he worked for Radio 1, including five-years on the Breakfast Show. Next, came BBC Radio 5 Live, then from 2010, Simon Mayo Drivetime on BBC Radio 2, before presenting a revamped drive time show until late 2018.
Following his departure from Radio 2, he joined Scala Radio at its launch and more recently, recently returned to his Drivetime home, this time on Greatest Hits Radio, where he also presents Simon Mayo: The Album Show every Sunday.
His hugely popular film review, which he presents with leading film critic Mark Kermode, recently ended on BBC Radio 5 Live after signing a deal with Sony Music Entertainment's Global Podcast Division to present Kermode and Mayo's Take, a new twice weekly podcast series focusing on theatrical, streaming and physical film releases, as well as television in the UK and US.
After yesterday's ceremony at Bucking Palace, alongside a picture of the medal, Simon tweeted: "So this happened. Prince William did the pinning. A class act! We talked about Radio 1 and how he loved Faithless/Insomnia and Spiller/Groovejet. I suggested that's he was clearly a bit of a clubber…
"He said maybe a secret clubber. I plugged Drivetime on GHR obviously, suggested he was just the right age to be joining us…"
As well as being an award-winning presenter, Simon is also a published author and has written six novels, including his book Confessions which is based on his radio feature.
So this happened. Prince William did the pinning. A class act! We talked about Radio 1 and how he loved Faithless/Insomnia and Spiller/Groovejet. I suggested that's he was clearly a bit of a clubber… pic.twitter.com/zCiwLYbhQI

— Simon Mayo 🇺🇦 (@simonmayo) May 4, 2022