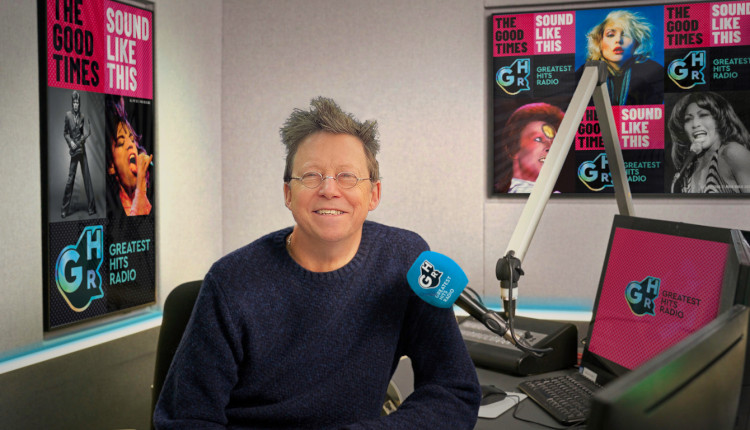 Simon Mayo is to return to present a national Drivetime show as he joins Greatest Hits Radio from 15 March.
The move will follow Simon's departure from his daily Scala Radio show, which he's hosted for the last two years.
Greatest Hit Radio recently increased its coverage to more areas of the UK and Simon joins other nationally known presenters on the station including Mark Goodier, Pat Sharp, Paul Gambaccini, Janice Long and Jenny Powell.
The new show will also include regular contributors who listeners will recognise, including sports presenter Matt Williams.
Simon built a huge following when he was host of Radio 2's Drivetime between 2010 and 2018. He also currently hosts the Album show on Sunday afternoons on Greatest Hits Radio.
Speaking about his move, Simon Mayo said: "Returning to Drivetime is so very exciting for me. It's a show I loved so much and now on Greatest Hits Radio we intend to make it even better. And with Matt Williams back on sport, we can't wait to get started. The message of the show is the same-enjoy yourself, it's later than you think!"
Gary Stein, Group Programme Director for the Hits Radio Brand Network said: "We're so excited to have one of the UK's most loved radio presenters hosting an all new Drivetime Show on Greatest Hits Radio. With Simon playing the amazing music that the nation grew up with from the 70s, 80s and 90s along with his warmth and personality, I know audiences will love his new show".
GHR's current drivetime presenters will move to an earlier 1-4pm slot with an unchanged format for their shows and Darren Proctor moves to 7-10pm with Debbie Mac continuing 1-4pm on GHR North West and UK. Simon's popular Sunday album show will continue over the following months.
Scala Radio is set to announce a new Spring schedule later this month which includes Mark Forrest taking over on the weekday 10am-1pm show and Simon Mayo hosting a new weekend show.
Some news. I am very excited to announce that on March 15 I shall be returning to Drivetime, across the UK on Greatest Hits Radio. It's a show I love and it feels as though we have unfinished business! Matt Williams will be on sport of course (who else).

— Simon Mayo (@simonmayo) February 1, 2021