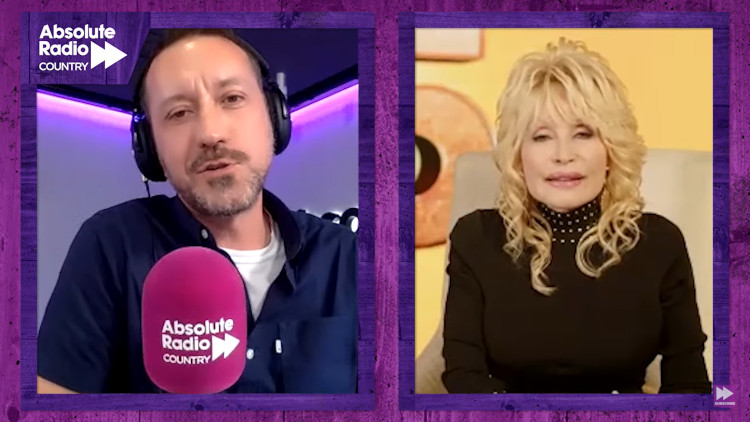 Dolly Parton joined Baylen Leonard on Absolute Radio Country yesterday for an exclusive chat as her musical 9 to 5 begins touring in the UK from the end of August.
The country music icon also talked about her other upcoming projects including her new fragrance Scent From Above and her first ever novel Run Rose Run, due out next March.
Talking about her new book, Dolly said: "I've been working on this book Run Rose Run with the great James Patterson. This is my first novel and I've also written music, a whole CD to go along with it, based on the characters in the movie, their situations, attitudes and that sort of thing. It's the first time I know of that a book comes along with a CD."
Although she doesn't have any plans to come back to the UK at the moment, she says she wants to, when travelling gets easier. She spoke about the important message in her 9 to 5 musical ahead of its launch here.
"I think we should all be allowed to be ourselves, whether its women in the workplace, if they're mistreated or if they do the work and don't get the credit for it. I think whoever does the job should be recognised and paid for that, shouldn't matter whether your male or female," Dolly said.
She continued: "I really understand and accept all the situations that I see going on in this world, in the music business or just in the world of business or out there in the workplace as well. So, I try in my own way to write songs about it, to talk about it in my way."
The country music scene has changed, and Dolly says she's proud of the music business now that it's allowing people in that weren't allowed to be there before and that they are treated with respect.
"We got a long way to go," she said, adding, "just like the saying with 9 to 5 and the message in the movie as well as the musical. We have come far, but we have got far to go."
You can listen again in the Absolute Radio app or watch the full interview with Dolly on Youtube.