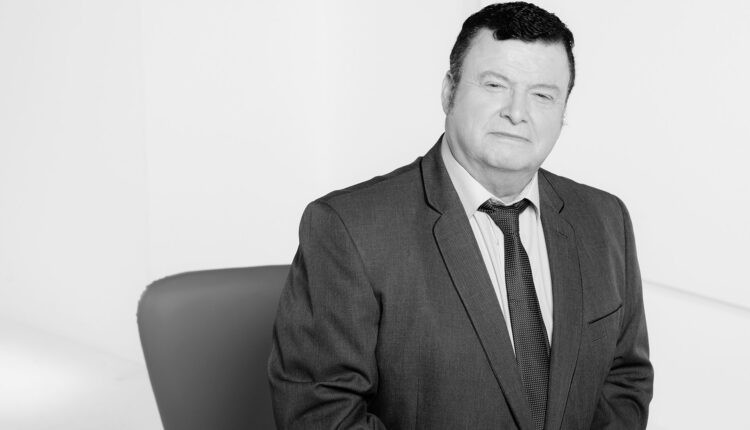 Tributes have been paid to legendary BBC Radio Wales late show presenter Chris Needs who has died aged 68 after a short period of illness.
The sad news was announced in a statement from BBC Radio Wales, which said: "It is with enormous sadness and regret that we confirm the death of Chris Needs MBE following a short period of ill health.
"Through his Friendly Garden, Chris brought pleasure and comfort to thousands of listeners, from all over the world, who treated him like a true friend."
Listeners to his late-night show became members of The Chris Needs Friendly Garden Association, with the show simply known as The Garden to regulars. Anyone could sign up to become a member of the club, and there were many of them from all over the world.
BBC Radio Wales Editor Colin Paterson said: "For almost 20 years, the Friendly Garden has brought people together from across Wales and the world, from every walk of life.
"The ability to bring people together was one of his many strengths and I know the Garden team, along with all of us at Radio Wales will miss him. But our thoughts today are with Chris's husband Gabe, his family and his friends at this incredibly sad time."
Many fans have paid tribute to Chris, including Radio 1's Greg James, who tweeted: "Such sad news. Sending all our love from Radio 1. Loved featuring Chris on my show over the years. And it was an honour to have been welcomed into the Friendly Garden.
"What goes up a drainpipe down but…no hang on…what goes down a drainpipe up…oh I dunno!"
Chris joined BBC Radio Wales in 1996, where after presenting various daytime slots, he moved to the late-night show which he hosted for 18 years.
In 2005 he was awarded an MBE for his charity work and services to broadcasting.
Such sad news. Sending all our love from Radio 1. Loved featuring Chris on my show over the years. And it was an honour to have been welcomed into the Friendly Garden.

"What goes up a drainpipe down but…no hang on…what goes down a drainpipe up…oh I dunno!"

— Greg James (@gregjames) July 27, 2020
Last night I was told of the death of my dear friend Chris Needs @BBCRadioWales Chris was the best in every way – a brilliant broadcaster and a loving and loyal human being. I will never forget you. All my love x

— Janice Long (@janicelongdj) July 27, 2020
My best friend in broadcasting Chris Needs has passed away.I spoke to him last week to see how he was doing after his heart attack and he told me he was frightened.That broke my heart. I'm in bits that I never got to see him just one more time alive.He was my everything. ? pic.twitter.com/RCxWXHK30Q

— Rhydian Roberts (@RhydianMusic) July 27, 2020
Such sad news. I worked late shifts in the studio next to Chris for several years in BH. We laughed a lot, his friends in the garden felt like one big family. Colled mawr. Xxxx

— Owain Wyn Evans (@OwainWynEvans) July 27, 2020
Chris Needs – the radio presenter, classical pianist and actor pic.twitter.com/tjpfMd0cr0

— BBC Wales News (@BBCWalesNews) July 27, 2020