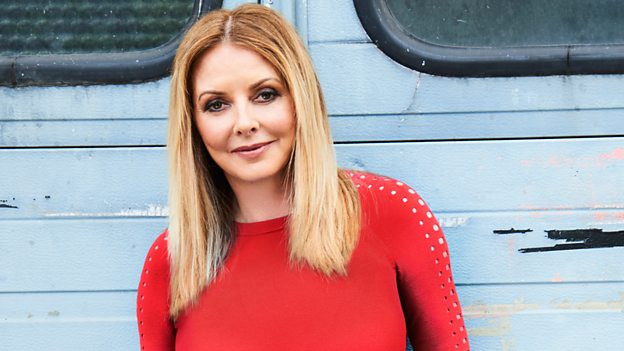 Carol Vorderman:BBC
Carol Vorderman is set to host a new Saturday lunchtime show on BBC Radio Wales starting 8 June.
She previously presented the Sunday morning programme across last summer on the station and will now permanently take over the 11.30am Saturday morning show.
Carol was brought up in Prestatyn and Denbigh, and went to school in Rhyl. She's probably best known for her TV work and was the first woman to appear on Channel 4, on Countdown in 1982. Since then, she's presented many TV shows, including the Pride of Britain Awards which she has hosted since 1999.
BBC Radio Wales Editor, Colin Paterson says: "Our listeners love Carol, so I'm delighted she is joining the team full-time. She has loads of energy and ideas. Whenever she is on the radio, she is always great fun."
Carol Vorderman says: "Even though I've hosted thousands of TV shows I hadn't hosted my own radio show since I was a youngster back in 1984… heck. So when BBC Radio Wales asked if I would host a few shows last summer, I thought 'well nothing to lose, and I'm not too busy on a Sunday now the kids have left home…'. Oh my, I had no idea just how much I would LOVE IT… and I mean LOVE IT. We have such a laugh and get up to all sorts of mischief (my favourite hobby), and all the feedback and phone calls and stories from everyone who's listening, well it's wonderful. I hope you'll join me, I'll be the one following our favourite Owen Money on a Saturday. See you on the airwaves very soon. Lots of love. Me."
? @carolvorders is the soundtrack to Saturday with new @BBCRadioWales lunchtime show: https://t.co/6TABA7AGw6 pic.twitter.com/SMVnphwjDQ

— BBC Press Office (@bbcpress) May 22, 2019