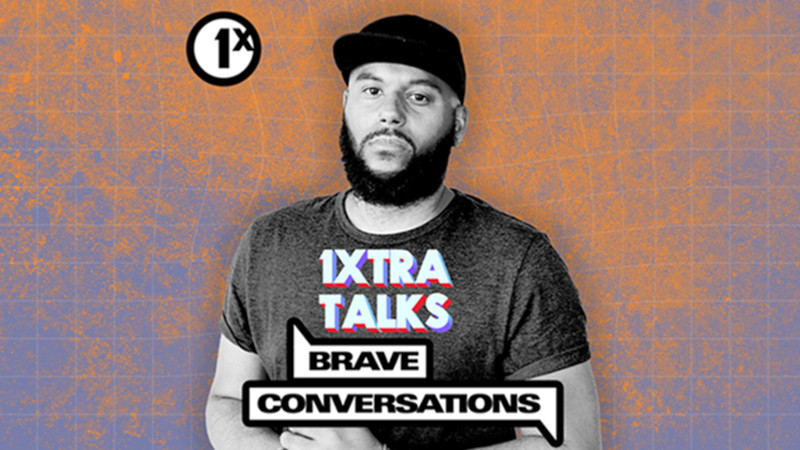 Richie Brave and 1Xtra have launched a new six-part podcast series available on BBC Sounds.
In each episode of 1Xtra Talks Presents… Brave Conversations, Richie will look at and talk about different aspects of the black experience.
Special guests and experts will discuss different nuances of the black British experience, including what it means to be black and British, understanding the black female experience and looking at what the future holds for the next generation of black people in the UK.
Richie Brave, who is a presenter, writer and broadcaster, says: "I couldn't be more happy to front a podcast that amplifies the voices of the British black community."
"Whilst there are many things that shape and create a very individual experience like ethnicity; our colloquialisms, music, communities and love is something that bonds us all together. Whilst I recognise we have been here for centuries, we cannot discount that for the most part much of what we've seen has been shaped in the past 60 – 70 years.
"Everything we have created has been done in the face of anti-black racism, from 'no blacks, no dogs, no Irish' – to the tragic murder of Stephen Lawrence.
"We live and embody resistance, everything from the very beginning right up until now, is a true testament to our greatness. This podcast is a journey into that very legacy, and I'm honoured to be able to do it."
Exciting News ?: I'm pleased to announce I've returned to @BBC1xtra to host a brand new set of "Brave Conversations" podcasts for @BBCSounds. I'm exploring all things related to the Black British experience. Couldn't be happier to be back & to be speaking about my community ?❤️ pic.twitter.com/MKmJ69bJ6G

— Richie 'Yewande Stan' Brave. ?????? (@RichieBrave) July 21, 2020
1Xtra has history of reflecting its audience and providing a platform for cultural discussion. This new podcast follows the 1Xtra Talks Black Lives Matter Special last month which was hosted by 1Xtra's Ace and Seani B.
Their candid on air conversation sparked heartfelt responses from listeners and special guests, who joined to share how they felt about the current climate of racial injustice around the world.