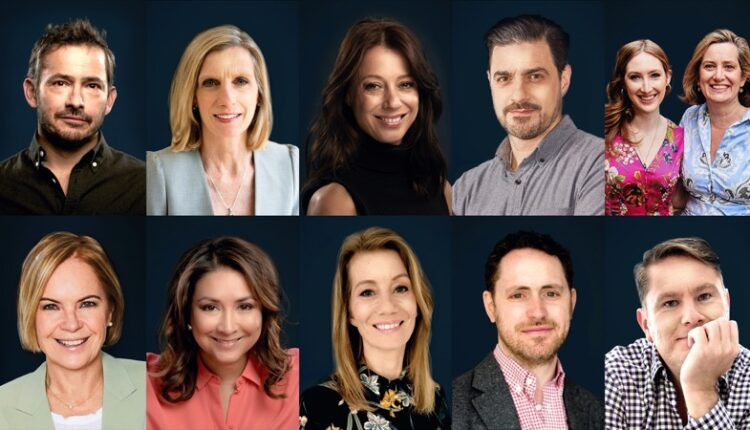 Times Radio, the new national digital news radio station will launch at 6am on Monday 29 June, with Mariella Frostrup, Phil Williams, Carole Walker, Giles Coren and Hugo Rifkind joining the line-up.
Amber Rudd, her daughter Flora Gill and Lord Digby Jones are amongst those presenting specially commissioned shows.
Former BBC Radio 4 presenter and Sky Book Show host Mariella Frostrup will be presenting afternoons, Monday to Thursday and 5 Live's Phil Williams will host the evening slot, also Monday to Thursday.
TV and radio journalist Carole Walker will bring her over 20 years' experience as a BBC political correspondent to the late-evening show and restaurant critic, TV presenter, podcaster and self-confessed social media catastrophe, Giles Coren will have a weekly Friday afternoon show.
Former BBC Radio Scotland and BBC Radio 5 Live presenter, Calum Macdonald will host early breakfast Monday to Friday, 5am – 6am.
The weekend schedule includes Times columnist and critic Hugo Rifkind on Saturday mornings. Former Labour shadow minister and ex-political editor of GMTV, Gloria De Piero has her own show on Friday mornings, and will join forces with the station's Chief Political Commentator Tom Newton Dunn on Sunday mornings for G&T.
Sky News and ITN presenter Kait Borsay will host late-evenings Friday to Sunday, while Alexis Conran, who has recently been presenting on talkRADIO, will host lunchtimes on Saturday and Sunday. He's best known for co-hosting the BBC Three show The Real Hustle and is a member of the Magic Circle.
Political commentator, broadcaster, stand-up, editor of the Evening Standard's Londoner Diary and former Labour advisor Ayesha Hazarika will present the drivetime slot on Saturday and Sunday.
Other names joining the station for specially commissioned shows and podcasts include former Conservative Home Secretary Amber Rudd with her journalist daughter Flora Gill, talking about their different takes on the world, picking up on their popular social media interactions. And international businessman, leading Brexiteer and broadcaster Lord Digby Jones will present a series looking at how businesses are getting ready for Brexit.
Award-winning Times columnists Rachel Sylvester and Alice Thomson will host an interview series talking to leading figures about how overcoming the challenges of their early lives shaped the people they have become. Confirmed guests so far include Tony Blair, Kirstie Allsopp, actor Brian Cox, and Sir Paul Nurse.
Mariella Frostrup, presenter of afternoons (1pm to 4pm) Monday to Thursday, said: "This is such an exciting time to be delivering a live radio programme when trusted and accessible news and big ideas for a changing future are essential. The pedigree of The Times journalism is world renowned, and I'm excited that Times Radio have given me the chance to create an ambitious show covering topical news, lifestyle and culture – with some levity along the way – that I hope will become a fixture in listener's lives. I'm also honoured to number among the stellar line-up they've assembled."
Phil Williams, presenter of evenings (7pm to 10pm) from Monday to Thursday, said: "I'm delighted to be joining Times Radio. I've read the Times all my adult life. My show will analyse the day's news without leaving listeners feeling overwhelmed by it. We'll also be covering sport, entertainment and culture each night, giving contributors the space to speak without constant interruption, and offering the evening listener a friendly place to relax with the radio."
Carole Walker, presenter of late evenings (10pm to 1am) Monday to Thursday said: "I am really delighted to be part of this exciting new radio station. My evening show will offer a fresh assessment of the day's most significant events and a distinctive look-ahead to tomorrow's headline stories at home and abroad."
Giles Coren, presenter of lunchtimes (1pm to 4pm) every Friday, said: "I have been writing for The Times for more than 25 years, so I would have been frankly insulted not to be offered a show of some sort in this exciting and timely move into radio. The Friday afternoon slot is a mixed blessing as it'll kill my favourite lunch of the week. But on the plus side I can be in the pub with my week's work done before it gets too packed. My show will involve me offering my usual completely wrong take on everything plus a range of brilliant guests not getting a word in edgeways. You'd be a fool to tune in. I mean not tune in."
Calum Macdonald, presenter of early breakfast (5am to 6am) Monday to Friday, said: "Oh my days! 5am is early isn't it? And it's because we all have that exact response that being on Times Radio with those early risers at that time of day is perfect. We all need early morning friends – and I can't wait for us to hang out, get clued up on the news and issues of the day – and all that before all those regular 9-5ers have even had their toast."
Hugo Rifkind, Saturday morning (10am to 1pm) presenter, said: "My show is for all the people who love the Saturday edition of The Times and who wish, after reading it each week, that there was somebody nattering on in a similar vein out of a small box in their kitchen."
Gloria De Piero, presenter of mornings (10am to 1pm) Friday & Sunday, said: "It's not often that you get to be involved in launching a major new voice in national speech radio. Times Radio wants to do things differently, and I'm absolutely thrilled to be working with someone of Tom's calibre to reinvent the Sunday morning political debate with G&T."
Kait Borsay, presenter of late-evenings (10pm to 1am) Friday to Sunday, said: "It's hugely exciting to be involved in the launch of Times Radio. My aim is to offer listeners radio that extends the conversations in our daily lives, filling the gap felt by those who can't find a station that sounds like them. We will complement news and current affairs with issues like social engagement, parenting and digital culture. I can't wait to get started."
Alexis Conran, presenter of lunchtimes (1pm to 4pm) every Saturday and Sunday said: "It is great to be part of Times Radio. My show will be three hours of entertaining news-based conversation, looking at the politics of the week, and delving into consumer and tech issues."
Ayesha Hazarika, presenter of drivetime Saturday and Sunday (4pm to 7pm), said; "I'm absolutely delighted to have my own show on Times Radio. With so much going right now, it's the perfect moment for an exciting new station which offers well informed opinion and debate with some much needed good humour. "
Amber Rudd said: "I'm excited to be joining Times Radio, who have already recruited some top political journalists to their team. It will be a great platform for me to put Flora in her place."
Names already announced for the station include Aasmah Mir and Stig Abell (at breakfast from Monday to Thursday), Luke Jones and Jenny Kleeman (at breakfast Friday to Sunday), Matt Chorley (mid-mornings from Monday to Thursday), John Pienaar (at drive from Monday to Thursday), Cathy Newman (drive on Friday) and Michael Portillo (Friday evening).