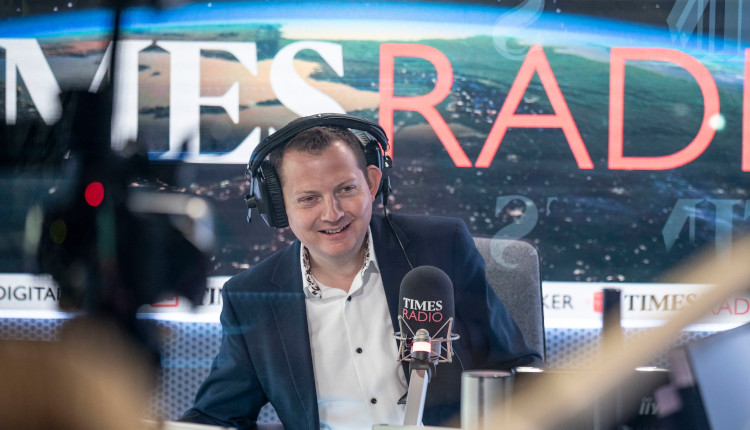 Times Radio has increased Matt Chorley's Monday to Thursday morning show to go five days a week from next week.
Matt was part of the Times Radio line-up when it launched on 29 June last year and has built a loyal following for his expert analysis, incisive wit and innovative approach to making sense of life within the Westminster Bubble.
His guests on the show have included David Cameron, Julia Gillard, Ed Balls, Prue Leith, Mary Beard, Alan Titchmarsh and Dick and Dom.
In February, Matt was nominated as Audio Broadcaster of the Year in the Broadcasting Press Guild Awards for his Times Radio show. It follows his Red Box podcast – which showcases the best of his daily output on the station – winning Best News Podcast at the Society of Editors' Press Awards and him being named Digital Journalist of the Year by London Press Club.
Matt says: "A year ago I'd never been on the radio before. In a very strange 12 months it's been brilliant inviting listeners into the weird world of Westminster and explaining how politics works – or doesn't. Now we can have 25 per cent more fun by also spending Friday mornings poking politicians and mocking ministers."
Times Radio Programme Director, Tim Levell, said: "Listeners to Matt's show have had only one complaint: that it's not on every day of the week. I'm delighted to be able to cave into their demands and provide Matt Monday to Friday. His programme has been one of the hits of Times Radio and I look forward to more listeners discovering his show."
?NEWS: Am very excited that from next week I will be coming in your ears on FRIDAYS too.

The last year on Times Radio has been amazing with an amazing team and amazing listeners.

Now we can have 25% more politics without the boring bits, 10am-1pm Mon-Fri pic.twitter.com/w0mFIkPuvy

— Matt Chorley (@MattChorley) May 6, 2021