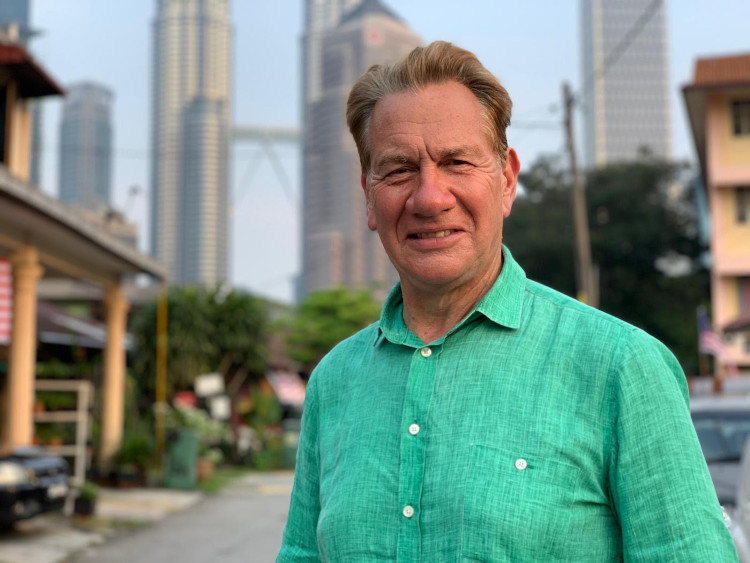 Broadcaster and former Conservative Cabinet Minister Michael Portillo is joining Times Radio to host a Friday evening show.
The show will look at cultural highlights from the weekend ahead, showcase the best of The Times' journalism and review the week in politics with guests from across the political divide.
Since leaving the House of Commons in 2005, he has devoted himself to writing and broadcasting.
Michael has fronted many radio and television documentaries on a wide range of subjects, including the hugely popular Great Railway Journeys series for BBC Two, which began around Britain twelve years ago and has now led to Michael travelling much of the globe on his historical quests.
He is also a political commentator. He was a columnist for The Sunday Times for six years and a fixture on BBC One's This Week for sixteen years.
Speaking about his new show, Michael Portillo said: "I'm delighted to join the UK's most exciting new radio station and it is a pleasure to be back working for The Times and The Sunday Times; by-words for quality journalism. My aim is to produce an entertaining and informative show that will engage listeners."
Michael joins the line-up of presenters already announced, including Aasmah Mir and Stig Abell (at breakfast from Monday to Thursday), Luke Jones and Jenny Kleeman (at breakfast Friday to Sunday), Matt Chorley (mid-mornings from Monday to Thursday) and John Pienaar (at drive from Monday to Thursday). More presenters will be announced in the coming weeks.
Times Radio will be ad free and launches on DAB this summer.
We're excited to announce broadcaster and former Cabinet minister Michael Portillo as the latest name to join the Times Radio line up.

Times Radio is set to launch in the summer and will deliver informative discussion, quality news and compelling analysis. pic.twitter.com/AOpRAtnGRc

— Times Radio (@timesradio) May 6, 2020