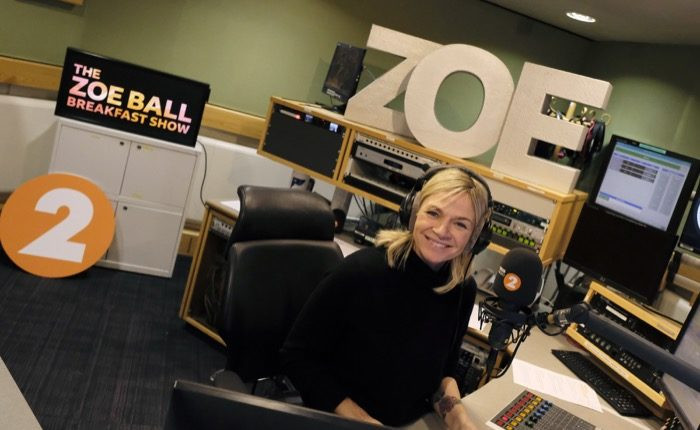 BBC Radio 2 has lost almost a million listeners over the last year while BBC Radio 6 Music reached record figures according to audience figures released today.
Radio 2 is the UK's biggest radio station, but figures from the industry body Rajar show that while it lost a small number of listeners quarter on quarter, its audience fell from 15.356m at the start of 2019 to 14.362m over the first three months of this year.
Zoe Ball's breakfast show on Radio 2 has also lost nearly a million listeners since she took over from Chris Evans. Her show still has the biggest audience, with 8.114m listeners a week down from 9.047m a year ago.
Digital station, BBC Radio 6 Music has managed a record 2.56m listeners in the first quarter of 2020 compared to 2.52m last year.
Lauren Laverne's weekday breakfast show on the station has also achieved its biggest ever audience with 1.3m listeners.
The Greg James breakfast show on Radio 1 is fairly stable with a slight drop in audience year on year, but it has gained 343,000 listeners aged 10+ compared with the previous quarter.
Heart Breakfast with Jamie and Amanda saw a fall of 169,000 in the first quarter of the year compared with the previous quarter but is still the UK's biggest commercial radio show.
Despite increasing competition, 9 out of 10 adults in the UK still listen to radio with 48.9m listening every week. Commercial radio has reported its largest audience so far, with 36.3m listeners tuning in every week.