Ken Bruce smashes latest audience listening figures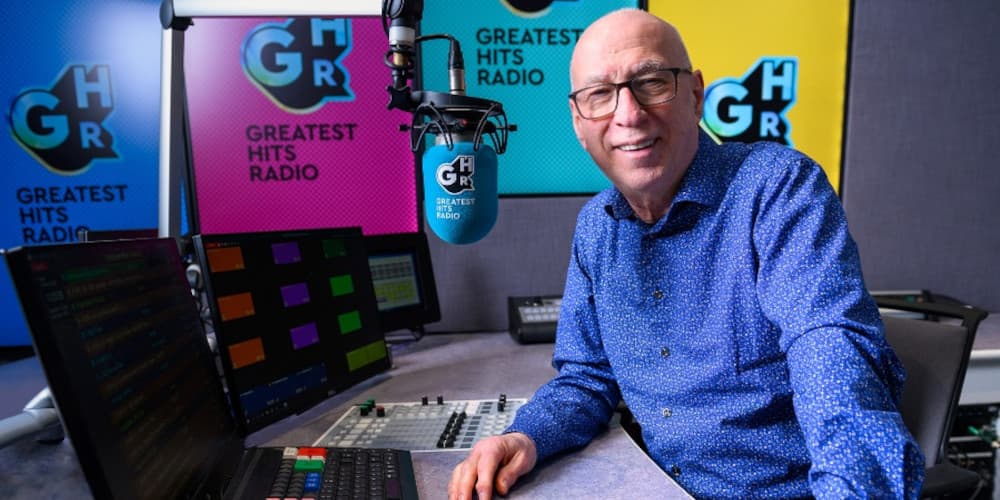 It looks like the move to Greatest Hits Radio for Ken Bruce has really paid off according to the latest listening figures released today.
Ken has had a good start, debuting with 3m listeners on his Greatest Hits Radio show, which is nearly double the audience from that daypart last year, up 93% year on year.
The results from the radio industry body, RAJAR also show that Ken has helped to boost the Greatest Hits Radio Network audience which now reaches 5.9m listeners every week – its highest ever and up 47.6% from last year.
Ken Bruce says: "I've always said that it's not really about the numbers and it's not, for me at least, but I'm delighted to hear today's news for the team here at my new home, Greatest Hits Radio.
"My first four months have flown by and I've loved every minute of it – and there's much more to come.
"We've got the launch of my new radio station, Ken Bruce's Secret 60s, tomorrow and other exciting projects towards the end of the year – they're certainly keeping me busy!
"So thank you for listening, playing along to PopMaster and taking the time to write, email and message in to the show. It wouldn't be what it is without its listeners, so your company is always much appreciated."
The news isn't so good at Ken's former station, BBC Radio 2. It still has the most listeners with nearly one in four of all adults across the UK listening each week but has seen its audience fall by over 1m in the last year. Just over half of that loss is from the Zoe Ball Breakfast Show, which is down 549,000 to 6.7m compared to 12 months ago.
Elsewhere, Radio 1 has seen a small increase of 2.9% over the last year, while BBC Radio 4 is down 12.9%, 5 Live is down 1.5% and 6 Music is down 6.4% for the same period.
Boom Radio continues to boom, by growing its audience by almost 91% over the last 12 months to 641,000 weekly listeners .
Over at Global, it has the top three commercial brands in the UK – Heart, Capital and Smooth.
Heart has strengthened its position as the number one commercial radio brand with 11.1m listeners, up 1.4m over the past year. Heart Breakfast with Jamie Theakston & Amanda Holden is the biggest commercial radio show in the UK and commercial breakfast show with 3.9m weekly listeners.
Capital has increased its audience to 7.8m weekly listeners and Smooth now has an audience of 5.9m weekly listeners – an increase of 428,000 in twelve months.