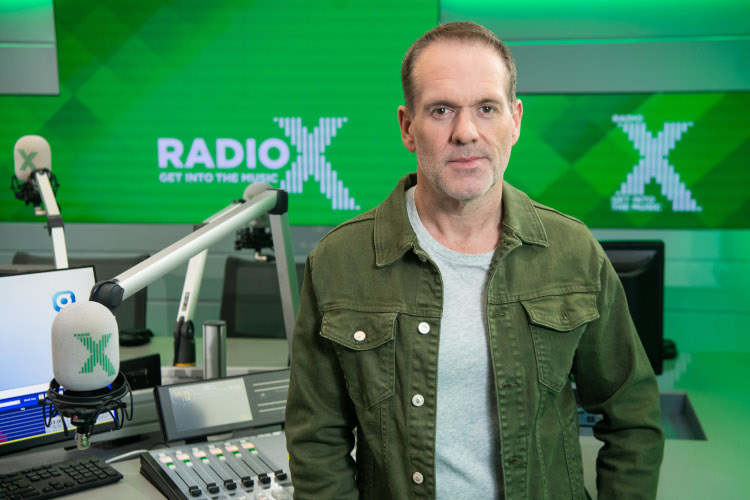 The latest radio audience figures show a change in listening habits including some stations recording lower numbers at breakfast.
This is partly caused by more people working from home due to the pandemic and because the industry body, RAJAR has changed its methodology in measuring audiences.
Despite RAJAR urging caution when making comparisons, Zoe Ball, Greg James, Roman Kemp, Chris Evans and the Today programme are among the shows to have fewer listeners than the last time ratings were recorded.
However, some breakfast shows appear to have bucked the trend with Chris Moyles on Radio X reaching an all-time high of 1.08m listeners for the first time, leapfrogging Virgin Radio's Chris Evans breakfast show with 0.98m.
The latest radio listening figures covering July to September this year, are the first to be published since May 2020, and now incorporate smartphone data in the methodology. Also, some of the data is based on a smaller sample of listeners from the previous three months.
Although some stations may have lower listening at breakfast, some saw their daytime figures increase slightly due to people working from home.
BBC Radio 2 had 14.6m listeners with 7.22m tuning in for The Zoe Ball Breakfast Show and BBC Radio 1, 8.25m (or 9.0m listeners aged 10+) and the Radio 1 Breakfast Show (Mon-Fri) has 4.28m (or 4.72m 10+) listeners.
Heart recorded its biggest ever audience, over 10m, as the UK's top commercial radio brand, adding 662,000 new listeners. Heart Breakfast with Jamie Theakston & Amanda Holden has 4.1m listeners, making it the UK's biggest commercial breakfast show and the biggest show on commercial radio in the UK.
LBC recorded an all-time record high of 3m listeners, with Nick Ferrari at Breakfast also celebrating his highest ever audience figures nationally.
Capital breakfast's Roman Kemp attracted 2.8m listeners, Kiss breakfast with Jordan Banjo and Perri Kiely is at 980,000, BBC Radio 4's Today programme attracted 6.5 million and BBC Radio 5 Live Breakfast attracted two million.
Two new national digital stations, Times Radio and Boom Radio, recording their first set of audience figures, have made an impressive start.
Times Radio, which launched in June 2020, has attracted 637,000 weekly listeners, while Boom Radio, which launched in February, has 233,000.