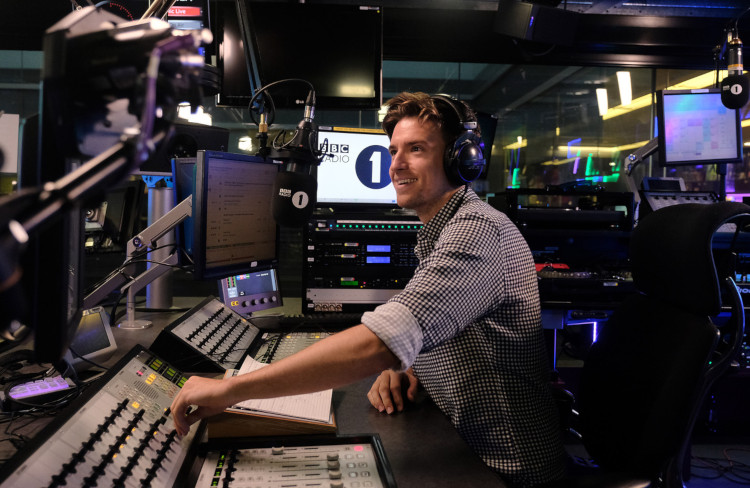 Greg James was last night hosting the ARIAS (the Audio and Radio Industry Awards), radio's version of the 'Oscars', where he picked up the award for best new show.
This comes 18 months after starting on the BBC Radio 1 Breakfast Show. He missed out on the best breakfast show award, which was picked up by Dotty from BBC Radio 1Xtra.
Greg took over the Radio 1 Breakfast Show from Nick Grimshaw, who moved into Greg's old slot, back in August 2018.
Dotty has presented the 1Xtra Breakfast Show since 2016. She was once a rapper known as Amplify Dot or A.
On Twitter, Greg praised Dotty for her win, saying it was well deserved and she's 'the absolute best'.
Meanwhile, Greg's wife Bella Mackie tweeted that she's never up early enough to listen, but he puts all his energy into his show every day and that she's very proud of him.
I'm never up early enough to listen but he puts his entire energy into this show every single day and he genuinely loves his listeners. Very proud of @gregjames https://t.co/lX7QoFsjmf

— Bella Mackie (@bellamackie) March 4, 2020
Elsewhere, BBC Radio 2 was named station of the year and 5 Live's Emma Barnett received the award for best speech presenter.
Elis James and John Robins picked up the Gold award for Funniest Show for their Radio 5 Live slot.
BBC Radio 3 won Best Specialist Music Show for This Classical Life and BBC Radio 4 took home the award for Best Fictional Storytelling for Forest 404 and Best Factual Series for Ladder to Nowhere.
The Moment of the Year award went to Iain Lee from Talk Radio, who helped to save a man who called into the show to say he'd taken a drug overdose.
You can see a full list of the winners on our sister website RadioToday.co.uk