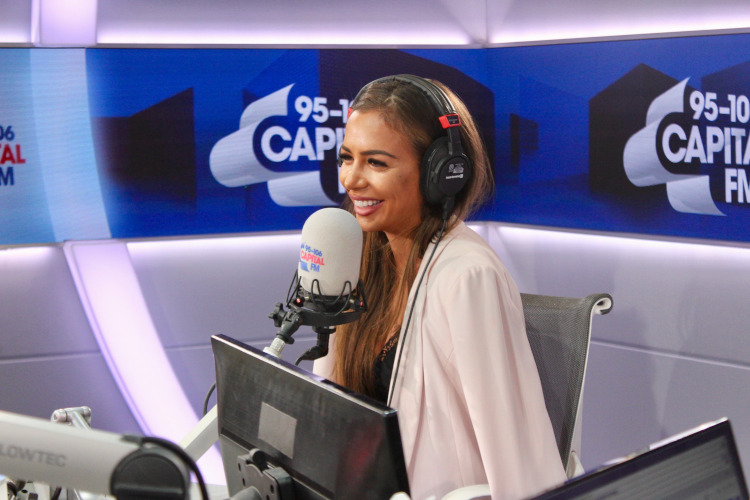 There were more Love Island revelations on Capital Breakfast this morning when Elma Pazar admitted she fancies Joe and if she'd stayed in the villa, a romance between her and Anton could have happened.
Joe was a guest on the show yesterday and Vick Hope questioned Elma about the rumour she fancies him.
"Yeah, maybe, maybe," Elma admitted, adding: "Do you know what I think, it's, like, being familiar with someone. Because he's from the south and I'm from the south, it works better.
"I think if I'd initially gone in there, first line up, and he'd walked in there and been like 'you alright there girls' I would have been like 'yeah, a bit of me, that'."
She also revealed that she'd messaged Joe after Lucie said she'd be open to getting to know a new Islander in last night's episode. Well, no time wasting there!

Asked by Vick if there could have been a romance with Anton had she stayed, Elma said: "Do you know what, the last few days we spent together, we had so much fun together.
"He's honestly the nicest boy in the world and we had the challenge I think on the day that the voting happened. He was spitting stuff into my mouth. You just make a friendship into a relationship at that point – there's nothing you can do about it."
Spitting stuff into her mouth seems like an odd way to make a friendship into a relationship, but then it is Love Island we're talking about, where reality isn't anywhere on the radar. Plus, Anton is the one who has his bum shaved, so if a romance had developed, it might have become her job to give it a little trim! It appears she wouldn't have a problem with that:
Sorry, Anton's mum, but you've been put out of a job. 😥 #LoveIsland pic.twitter.com/e92dj6WJpu

— Capital (@CapitalOfficial) June 25, 2019
Tune into Capital Breakfast, week days from 6am – 10am