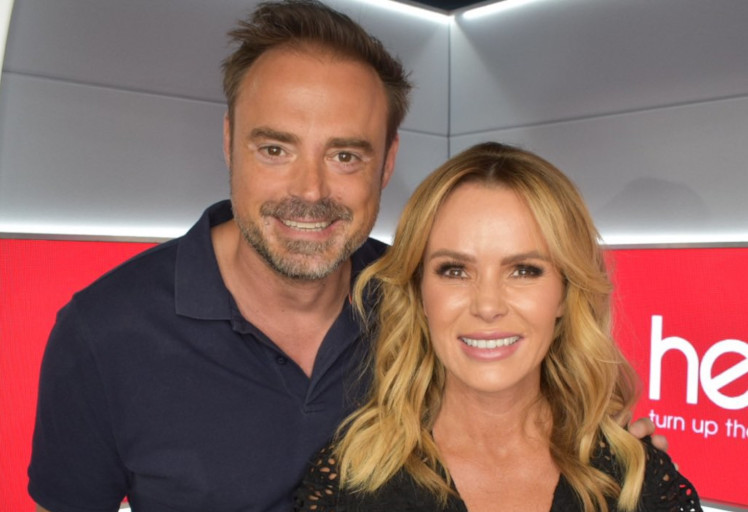 Heart's new breakfast show with Jamie Theakston and Amanda Holden kicked off this morning with a chance for listeners to win a share of £2million.
The new national breakfast show is networked across the Heart stations around the country with Amanda Holden debuting as co-host with Jamie Theakston. Amanda began at 6.30am by saying: "Oh my goodness it feels like I'm giving birth."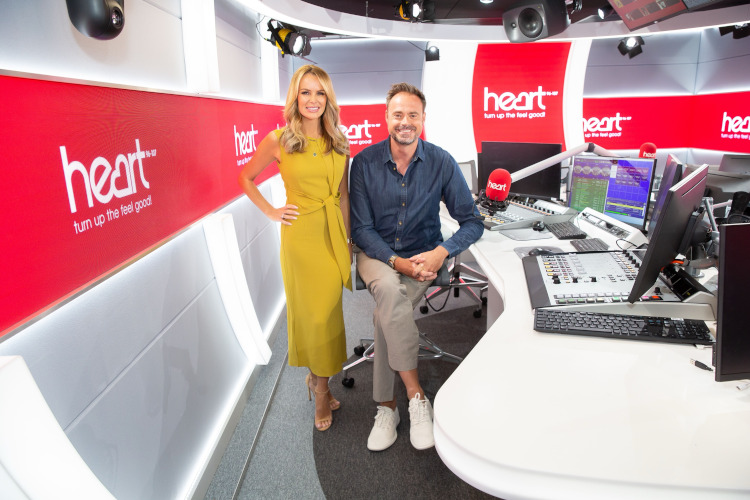 There were good luck messages from Taylor Swift and Alesha Dixon and the first guest in the studio was David Walliams.
Jamie asked David about Amanda's BGT fashion controversy wondering if it's justified, or whether he thinks it's weird what people find offensive these days?
David replied: "Well I think she looks beautiful every time. I think people like having something to complain about. I think there's bigger things going on in the world, in fact there's bigger breasts out there as well.
"So I don't get it. But there you go. There's always someone that's unhappy about something in this modern age isn't there?"
.@davidwalliams defends 'beautiful' @AmandaHolden after #BGT outfit backlash – but makes cheeky gag about her boobs 👀 pic.twitter.com/L4qmLFUskJ

— Heart (@thisisheart) June 3, 2019
Amanda, who only managed just three hours sleep after celebrating last night's Britain's Got Talent Live Final, revealed that she auditioned to play the part of Elton John's mum in Rocketman.
She said: "I was right in the middle of doing something for QVC and I got a call from my people saying 'listen, you need to quickly put yourself on to tape to play Elton John's mother in the new movie 'Rocketman'.
"So I got the script on my phone and Mikey my hairdresser pulled out a brown wig – obviously to put me in disguise and make me look like much more of an actress – and I shoved on this wig and put myself on tape and sent it Dexter Fletcher. How embarrassing is that?"
Amanda admitted she knew she wouldn't get the part because she wasn't a big star.
Keith Lemon, who's appearing live on the show tomorrow, sent a video to Amanda this morning, reminding her not to swear!
We love you @lemontwittor! Can't wait to see you on the All New Heart Breakfast with @JamieTheakston and @AmandaHolden tomorrow morning!! We're ready for ya 💪 pic.twitter.com/ZfpDJ5Y7FY

— Heart (@thisisheart) June 3, 2019
You can the all new Heart Breakfast with Jamie Theakston and Amanda Holden, weekdays from 06:30 – 10:00 across the UK.